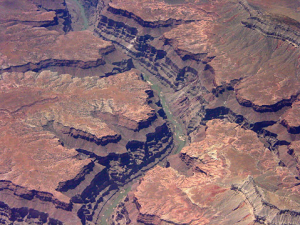 The Australian media sector is certainly newsworthy right now, pardon the pun. It is not so interesting to investors, except perhaps those who want to take short positions. As Morgan Stanley points out, the industry is in structural decline. There may be short term plays to take advantage of cyclical movements, but there is, MS argues, a global leakage of profits and revenue out of Australia, exacerbating the local industry's problems still further. Not only is there no viable business model for old media, the competition is getting even more intense.
Morgan is arguing that, based on their observation of what is happening in the US, the structural shifts will only intensify:
1) Mobile devices (e.g., smartphones, iPads, tablets):  what if mobile usage cannibalizes desktop Internet audiences? It would be negative. Mobile ad yields/ CPMs are lower and mobile carries less ad inventory.
2) Social networks (e.g., LinkedIn, Twitter): are emerging as a new platform for advertisers – how will traditional media be affected? It's negative. Growth in social will accelerate the global leakage of adspend. Social was A$40m in C2011 or <1% of the total A$13bn adpool. But growing fast, it could rise to 5-7% by C2020E.
3) Internet streaming of TV/music (e.g., Netflix, Spotify): means TV/radio licence values/spectrum will fall in value. Following US, we believe Australia is approaching the point where the Internet, as it has done to print, will disrupt the PayTV (CMJ), Free TV (SWM, TEN, Nine) and radio (SXL) industries – a negative.
Morgan argues that the Australian media sector is mature and the universe of stocks available to invest in on the Australian market is made up of mature businesses that are declining: mostly radio, newspapers, TV, magazines. The new media businesses such as Seek and Carsales, are facing increasing competition.
"Bottom line: The "investable universe" of the Australian media sector is mature and in long-term structural decline, in our view. That said, there could still be tactical opportunities to be overweight the sector, which will primarily be cyclical in nature, when the market is underestimating medium-term earnings and free cash flow (FCF) generation (Exhibits 3, 6 and 9 illustrate where we are situated in the current ad cycle). But now is still not one of those times, in our view; we continue to view near- and medium-term estimates at risk of downward revision."
But there is one conspicuous exception: News Corporation: A global giant run by a media genius. And it is looking to split into two (and may have board approval to do so according to hot off the press news). Deutsche likes the prospect of a split, with a buy and a price target of $25.30:
We value NWS' post publishing split-off (content business) at $28.30 SoTP per share on FY12E EBITDA with cable networks accounting for 66% of the group value. NWS post split business is expected to be the fastest growing company amongst US entertainment peers with a CAGR of 9.6% between 2012 and 2016, ahead of peer range of 4.5% to 8.8%. Further, it is worth noting that a spin-off would reduce NWS' ad exposure to 23% of revenue from 30%, placing it in line with TWX. In addition, NWS' post-split business mix would be right in line with the sector overall with 76% of EBITDA from cable networks and broadcast TV (73% for the US entertainment group). In our relative valuation we have used group EV/EBITDA multiple of 7.9x CY12E, arguably the appropriate multiple for Newscorp since it is growing faster than the group but will sustain a control discount and minorities will remain inefficiently valued. This would yield an implied value of $21.95 for Newscorp's post-split company excluding publishing.
The problem, as ever, is the treatment of minority shareholders. But since mid-2010 the stock has not been the dog it has customarily been, certainly when compared with other media stocks. It may be the only thing worth buying. Getting away from old media assets, the newspapers, will appeal to many, but the question will be what is a good valuation for the cable networks and filmed entertainment, which contribute more than 75% of overall operating profit.