Courtesy of Also Spracht Analyst.
The People's Bank of China has just announced that they would cut interest rates on both 1-year deposits and lending side by 25 basis points: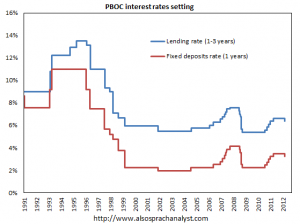 The latest benchmark 1-year deposit rate will be at 3.25% after the cut, while the benchmark 1-year lending rate will be at 6.31% after the cut.  Banks are also allowed to offer discount in lending of up to 20% of the benchmark rate, while deposit rates can be offered at a 10% premium to the benchmark rate. Taking that into account, the spread between deposits and lending rates will narrow (which is bad for Chinese banks).  Not only that, taking that 10% premium into account, deposit rates can potentially go higher than before the interest rate cuts.  And if this is what banks are going to do, it could be an asymmetric rate cut (i.e. more cut in lending rates but less or no cut in deposit rates), which is positive as far as rebalancing the economy is concerned:
Still, let's not be hasty. The last time the PBOC cut, there was plenty of trouble still ahead: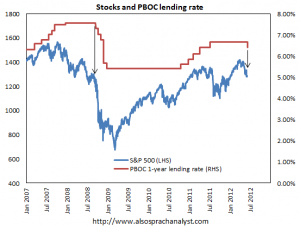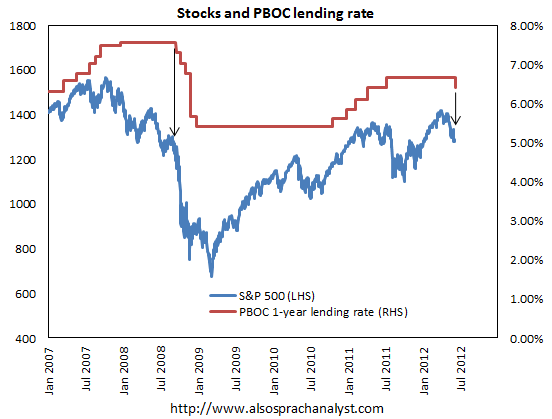 As the People's Bank of China cut rates just 2 days before the weekend, with most of the macro data due to be published, I can't help wondering if this is a pre-emptive strike against poor data releases.