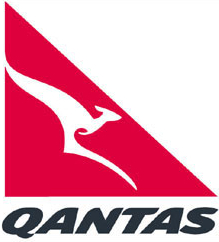 I'm awarding two of yesterday's comments full publication and acknowledgement on the Qantas question. The first is by Tubemaster, a former aviation insider who nicely captured the competitive pressures at work inside airlines. The second is by regular commenter, Ronin, who makes clear that safety and commercial pressures are a troubling mix. So, the implied answer to the question posed yesterday – how can the Qantas impasse best be resolved? – is another question. Should the flying roo be nationalised?
Tubemaster
As entertaining as the current situation is, Qantas is just another airline in a long list of international / domestic carriers that have gone through the same pain. Some have scraped through and morphed into a 'more-of-the-same-type' commercially sustainable operation. Others collapsed and created an opportunity for another service provider. This scenario is the commercial airline business. Unless of course, you are an airline with a) an owner with extremely deep pockets, b) enjoy the benefits of full government / state support, and b) have little or no labour regulation. We know who they are!

Joyce is a capable CEO. Why anyone would want to run an airline is beyond me, but he has chosen to run this business and you can't run airlines in isolation of the rest of the world. It's an international playing field and an exceptionally cut throat one at that. If a competitor can run its operation at a significantly lower cost, then you have to make changes to stay in business. Airline labour is but one cost. Consider the myriad of other (potentially) very expensive operational costs, not to mention the hourly exposure to unforeseeable events such as environmental, geopolitical, macroeconomic and infrastructure setbacks.

While we're on the theme though of who gets paid what, it's a hollow story without reference to the some of the competitive pressures that exist at this juncture of the industry's evolution. For example, [fact] none of the employees that work for carriers in The Gulf (Emirates, Etihad and Qatar Airways) have any recourse in their employment contracts whatsoever. These particular airlines also own their own airports, airport services, duty free business', engineering facilities and so on. Not to mention a free hand from the government / rulers / owners.

Qantas' legacy as an Australian flag carrier is redundant and has been for a while now. It's just another international airline (among many) trying to keep its head above water. Anyone who chooses to work in the industry has to recognise the risk that goes with their chosen vocation. If you want to keep your job, you have to be prepared to be as competitive as your peer working in Hong Kong, Singapore, Malaysia, Qatar, Germany, Canada, Brazil.

As a punter, do I really care anyway? As long as I can fly from A to B and back again safely, reliably, comfortably and cheaply, I don't care whether it's Captain Sanchez, Captain Pierre or Captain Hong-Li driving up front.

Ground the airline. Hopefully the poor buggers stuck in airline limbo will get a better standard of local industry for their pain, Qantas or no Qantas. There are certainly plenty of other carriers happy to pick up the business.

P.S. I had a conversation with an (Australian) Emirates pilot last year about how upset he was that he only got a 10% bonus in his salary that year compared to the 30% he got the year before. Sensing there was a deeper resentment behind his comments, I asked what upset him the most about it? He said, "They're just so greedy. I understand they need to make a profit, but why do they have to make so much bloody profit?".

[The author has just returned from 5 years in The Middle East, working in senior management roles for Etihad and Qatar Airways. Other aviation adventures include Ansett Australia, Compass I & II and Alitalia(amongst others). Suffice to say, it's a mugs game and I'm looking for a new gig. Any and all offers will be considered. Please reply by way of the good people at macrobusiness.com.au]
Ronin
The Qantas crew who managed to bring down the A380 without any casualty were honored for their effort at the Guild of Air Pilots and Air Navigators this week.

http://www.pprune.org/rumours-news/467710-qantas-a380-crew-honoured.html

'Dodos' (terms pilot use to describe non-flyers) like us will not appreciate the skill that is involved. In summary, the number 2 engine exploded, engine 1 and engine 4 becomes unresponsive, lost half the hydraulic system on the plane, lost most of the flight control, fuel was leaking, air brake is lost, and most electronic functions are malfunctioning. Despite all these, they still managed to land the plane thanks to skill and experience. To the passengers on the Airbus 380, the pilots are definitely not overpaid.

Plane automation have improved significantly. Instead of flying a plane, the new generation of pilots flies a computer system, and most of the decisions are made by the computer. Unfortunately, that also means the new generations of pilots don't have the skill to fly a plane without auto-pilot and protection in extreme circumstance. To a "bean counter", the extra 0.001% chance of a plane going down is not worth the extra pay, especially since the airline is insured. Other airlines in the world have made the decision to skim on training and focus profit even if it means some people will die unnecessarily (look up Air France 447).

So the question becomes : should Qantas become one of the 'other airlines'? If Qantas is to retain the excellence of in safety, how can they compete in the current environment?