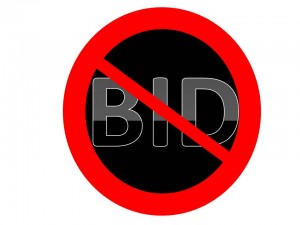 Back in late October Sell on News posted a note from Deutsche Bank explaining that an interest rate cut was unlikely to have much affect on equity values. In a similar vein I note that Gail Kelly said as much about the rest of the economy on the this week's inside business from the ABC:
ALAN KOHLER: And you're seeing the need for further rate cuts here, aren't you, in Australia?

GAIL KELLY: I think we're going to need more than one. Clearly let's wait and see how Europe travels over the next period, although there don't seem to be too many signs that things will settle too early. The issues there are so complex and there's so much at stake and I think we're in for a long haul as far as Europe is concerned. And I think what's going to happen will be that customers will take the extra cash that they've got and probably apply it more to debt repayment and to savings and still wait and see if overall sentiment improves. Having said that, terrific that we've had this rate reduction because I think it will start to turn the dial a little to a little bit more in the way of confidence setting.

ALAN KOHLER: But actually what you're pointing to is the fact that it won't have that much impact, I mean in the sense that people won't reduce their repayments on their mortgages straight away, will they? I mean, they'll probably keep repaying the same amount, just get it off their principal.

GAIL KELLY: Well, I think people will deploy whatever additional cash that they've got, either to save or indeed to repay further debt. So I think that's what's going to happen, rather than go and spend more. Because ultimately obviously what we need for the economy to grow is for people and businesses is to regain confidence and to decide now's the time to spend more and indeed to invest more. But I think we're a little bit off from that at this point.

….

ALAN KOHLER: What is the lending book at the moment telling you about the economy. I mean, business lending was quite flat, in fact I think it went backwards. Home lending's reasonably strong. But what are the nuances within that, the messages you're getting from the – about the economy?

GAIL KELLY: That it's slow, that customers are cautious, that they're preferring to sit on their hands at the moment, that they're preferring to save, they're preferring to pay debt. A number of consumers and businesses found themselves with far too high gearing levels through the midst of the Global Financial Crisis don't want to find themselves in that position again. So I don't think it's a bad thing. It's meant that we don't have further asset bubbles. And property prices, while they've softened a little, they certainly haven't fallen.
Did Gail Kelly just admit Australian housing was an asset bubble? Maybe I am misinterpreting that answer.
Either way it seems that Westpac is expecting the latest rate cuts to have a limited effect on spending by consumers and asset values. Although it is probably too early to determine if that is the case, the first weekend's real estate auction results suggest that Gail Kelly could be correct:
A much anticipated rate cut and blue skies did little to revive sluggish sales in Australia's largest housing markets on the weekend.
Property owners and real estate agents had hoped the Melbourne Cup Day rate cut would jolt a lifeless market into action but the weekend auction clearance rates for residential properties in Sydney and Melbourne were way below expectations.

Despite healthy crowds in both cities, the auction market remains largely a spectator-only affair with about half of all homes being put to auction failing to sell under the hammer.

In Melbourne only 52 per cent of the 498 houses and apartments auctioned sold, while Sydney recorded a clearance rate of 55 per cent.
That certainly looks like and more of the same to me, but we will need to wait for some further data to get a clearer picture.