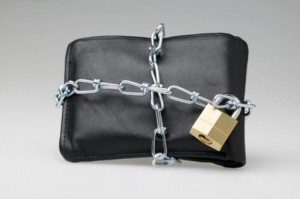 The rebalancing of the Chinese economy will rely on consumers. Certainly, the Chinese government is well aware of the problem, and has put forward policies to encourage spending, but the result is mediocre.  While the share of exports is declining, the share of investment has been surging. Consumers are still not consuming nearly enough.  
Now, there is early evidence that consumers in China are tightening their purses. I have first hand experience of this from a relative of mine, who runs a jewellery shop in Hong kong.  Sales are slowing down of late, partly because the mainland Chinese are somewhat less willing to buy expensive jewellery, and partly because of the recent market turmoil, which has meant many customers have lost money in the stock market.
JPMorgan's recent visit to China reveals what they call the "first signs of slowdown" (H/T Joe Weisenthal).  The picture is not gloomy, but they are revising down the same store sales growth (SSSG) and margins:
Softer sales in October: Most of the retailers that we visited during the tour recorded different degree of sales growth slowdown in Oct compared to the first nine months, attributing this to 1) increasing macro headwinds, 2) warmer weather, as well as 3) higher base last year during the World Expo. Nevertheless, most retailers seemed reluctant to call it a "slowdown trend" and anticipated potentially strong year-end sales, given the much earlier Chinese New Year (end of Jan 2012). In addition, most retailers were comfortable with current inventory levels and suggested no urgency for heavy discounts. Separately, no retailers have encountered funding issues due to the credit tightening.

A slowdown trend forming? Softer sales in Shanghai seem to us to be early signs of a slowdown and suggest moderating growth of consumer discretionary sector in the near term, especially toward 1H 2012E when the sector has a tough base to beat. We have built in a new lower earnings base for 2012, reflecting SSSG slowdown and margin contraction. We currently look for 15% y/y sales increase and c.13% y/y earnings increase for 2012 (ex-sportswear), which are still on average 3% and 7% below the consensus respectively. Therefore we expect more consensus downward revisions.
This is still mild but things can change quickly given the slowdown in the property sector (from which the second-order impacts are not well understood for China), not to mention the big macro risks emanating from Europe.