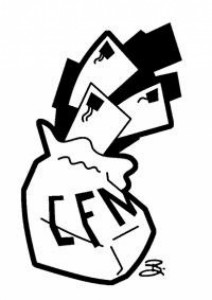 It has been a while since the last mailbag but I got asked a cracking question over the weekend so it is definitely time to share another e-mail with the wise readership of MacroBusiness. Today's e-mail comes from a reader Harrison who is wondering where all the banking deposits are coming from.
Just wondering if you can help me out with something that is confusing me. I understand that loans create deposits which is why M3 has grown so much over the last decade, however the banks are telling us that they are now seeing a surge in deposits at a time when credit growth is very low. Can you explain to me exactly where these deposits are coming from? I have asked around a few economists I know and they tell me it is because people are selling their assets but isn't that just a transfer from one party to another? Without an increase in credit that doesn't seem to make sense unless the buyers are foreigners. Maybe I am missing something. Can you help me out?
So it's time to put your thinking caps back on and see if you can help Harrison out.