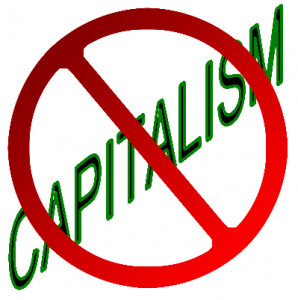 Chinese property developers have been in trouble for the best part of a year.  Recently the penny dropped and many began cutting prices. Then guess what? People who already owned properties got cross and, in Shanghai, went to  smash the showroom and sales office of a developer offering 30% discounts on flats.
But China is, after all, run by a Communist Party with a love of  intervention and distorting the market with weird price controls from time to time. And yesterday Mingpao reported that the Shanghai government has banned China Overseas Land (688.HK)  from cutting its prices by 30%.  The regulator reportedly said that such a discount is "obviously violating the regulation", and  now any projects which are offering more than 20% discount should be re-filed to  the regulators before sales.
So there you have it, property developers have been squeezed  as volume dry up, and just as they finally face the reality to cut prices, the  government helps to dry up the volume once more by banning price cutting so that  they can't sell as many as they would have wished.  Socialism at its best.
Bullish arguments or the "muddle-through" camp (which is  basically also in the bullish camp) now argue that because the  social impact of falling prices is undesirable, as well as disastrous for the economy, policymakers will not allow a significant correction to  happen.
The question I ask is: why would you still think that  policymakers can handle it?  Bulls did not really think that policymakers  could cool the property market and, in fact, policymakers have tried and failed to do so for the best part of the past 2 years. Now the bullish camp thinks that policymakers cannot allow  prices to fall no more than 10%, and policymakers have the ability to stop real  estate prices from falling too much.
This wonderful expectation  is totally asymmetric: prices cooling measures never work, and prices supporting  measures will definitely work.
Moreover, the experience Hong Kong has shown that in a uptrend, government measures to  cool prices have very little impact on the trend, until the trend changes.  Similarly, in a bear market, property market support measures did not stop prices from falling.  One can also point to the current  situation in the US housing market, which is only  stabilising now after peaking about 5 years ago despite having massive  fiscal and monetary stimulus.
As I have said many times before, the ideal things that the  Chinese government might be interested to achieve is a mixture of incompatible  goals.  Striking the right balance is infinitely harder than striking the wrong balance.  Curiously though, there are still many people who think  that the base case for China is achieving that perfect mixture of incompatible  goals.