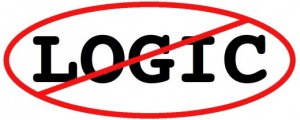 The IPA, predictably, continues its attack on the pricing of carbon with pieces this week in The Australian and the Australian Financial Review. However, much of the analysis is based on falsehoods that need to be pointed out.
Firstly to Tim Wilson's piece saying that "carbon trading will fail because property rights cannot exist for gases". Property rights can exist for a range of intangible assets including intellectual property (as Tim points out), spectrum licences, water rights and, yes, the right to emit gases:
Markets are built on credible, tradable property rights. Physical property rights are definable and can be isolated for the purposes of ownership. These dimensions enable them to be traded. Even intangible intellectual property rights meet these criteria through their design, but greenhouse gas emissions cannot meet them.

One person's emissions cannot be differentiated from another's. They are the same chemical compounds, whether emitted by another or created naturally. As a consequence, imposing a local price in the absence of a global price, when the externality of greenhouses gases is also global, fails the test of economic logic. It doesn't compare with previously trialled sulphur dioxide emissions trading, which created a local price mainly to address the localised externality of acid rain. And sulphur dioxide isn't a by-product of the energy engine of our entire economy.
If greenhouse gas emissions cannot be property rights because "they cannot be differentiated from another's" and "they are the same chemical compounds", then on this logic it would be impossible for sulphur dioxide permits to be property rights as well. However, they are. As he mentions, sulphur and nitric oxide emissions trading, commonly known as SOx and NOx, has been occurring in the US since the mid-1990's. But each emitter's emissions cannot be differentiated from another's, and as they are the same chemical compounds, they cannot be differentiated from whether they are created naturally or not. So on the tests of economic logic that he says CO2 rights cannot exist, then SOx and NOx rights cannot exist either. But they do exist.
He then goes on to say that you can't compare SOx trading with CO2 trading because it created a local price to address a local issue. When Tim says "local" it actually applied to many states of the US. There are also a range of New England US states currently trading CO2 on this basis, and California is commencing their CO2 scheme next year. There is nothing stopping a sub-section of a country within a country (as per US SOx, NOx and CO2 trading) creating property rights, just as there is nothing stopping a country within a region or globe creating property rights to underpin a cap-and-trade scheme. Of the latter, there are many examples: the EU ETS, NZ ETS, Australia's proposed carbon price, or even the architecture of the Kyoto Protocol which allows for international trading in countries' right to emit (units called AAUs).
Tim may be correct to say that SOx isn't a byproduct of the energy engine of our entire economy, but it certainly was and is a byproduct of the energy engine of the US economy. But perhaps his point here talks more to the fact that IPA is not in favour of a carbon pricing mechanism rather than the economic logic of whether a property right can be created or not.
He then goes on to say:
The impossibility of identifying local greenhouse gas emissions in isolation to attach a technical property right provides the basis for the right being attached to the process of emitting.

Buying and trading emissions permits requires an extremely high level of trust that participants are reporting accurately, under standards that don't require them to do so, because it is basically impossible.
To make this statement conveniently ignores that the National Gas and Energy Reporting Act, brought in by the Howard Government in 2007, has been in operation for some years now and provides a well-established monitoring and reporting framework for greenhouse gas emissions. This reporting will underpin the operation of the carbon price legislation. The NGER Act requires accurate reporting, which penalties for inaccuracies, and certain audit requirements. It is not "impossible"; it's not only possible, it is in fact being done.
Secondly, John Roskam in today's piece in the AFR basically runs the line that certainty for investment can be achieved with the repealing of the carbon price legislation. While this may seem an attractive idea, it has already been shown to fail as a policy response. John Howard first ruled out putting a price on carbon in 2003, in response to a recommendation by the Parer Review. However, this did not provide any certainty, because saying that you won't put a price on carbon doesn't nullify the science and certainly doesn't make the problem go away. He ultimately commissioned the Shergold Report, which recommended going to an ETS, and his Government then adopted this policy in 2007. Even if the policy was repealed in, say, 2015, the question of how to efficiently reduce emissions will remain. And businesses will still want to know, just as they did in the policy uncertainty between 2003 and 2007, of what will be the policy response to the issue. The idea of repeal only really works if you think that ultimately the greenhouse gas problem is not a problem at all, as clearly the IPA does.