Today's chart is part of a great series of continually updated charts by DShort at his blog here.
This puts the current rally in equity markets around the world in context:
the chart illustrates the comparative performance of World Markets since March 9, 2009. The start date is arbitrary: The S&P 500, CAC 40 and BSE SENSEX hit their lows on March 9th, the Nikkei 225 on March 10th, the DAX on March 6th, the FTSE on March 3rd, the Shanghai Composite on November 4, 2008, and the Hang Seng even earlier on October 27, 2008. However, by aligning on the same day and measuring the percent change, we get a better sense of the relative performance than if we align the lows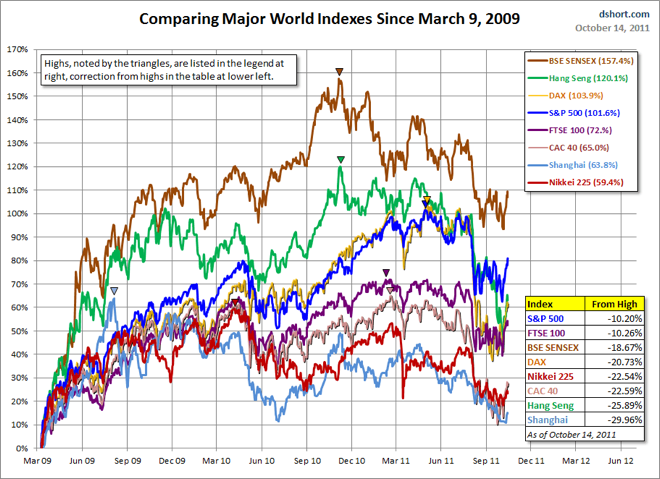 Note the table on the right showing the nominal percentage return since the low in March 2009 – for comparison purposes the S&P/ASX200 Index is up 35%.