The monthly RPData stats are out today and the slow melt continues.
The value of homes overall fell 0.4 per cent during August. Perth down 2 per cent, Canberra down 1.8 per cent, Adelaide down 0.6, Melbourne and Brisbane down 0.2 per cent, Sydney flat, Darwin up 0.2.
Charts below.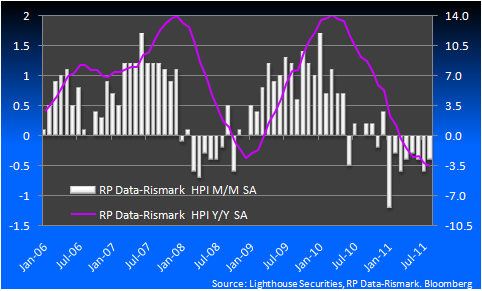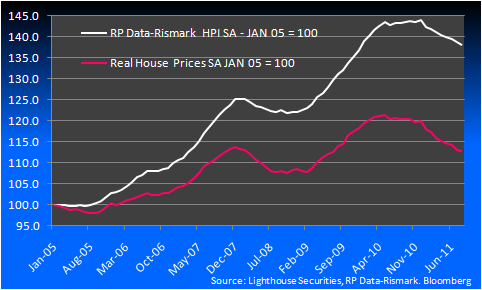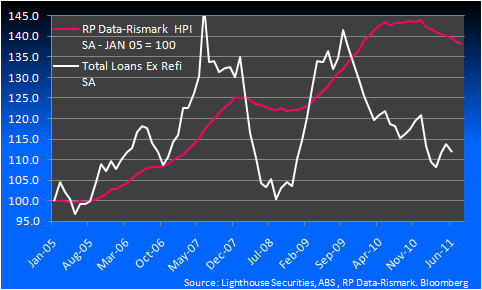 From Bloomberg
Australian home values fell 3.2 percent in the year to August, with the top end of the market seeing steep declines, according to the RP Data-Rismark Home Hedonic Index.

Prices across Australia's eight capital cities fell a seasonally adjusted 1.4 percent in the three months to Aug. 30 and 0.4 percent during the month, RP Data and Rismark International, which compile the index, said in an e-mailed report. Values in the most expensive 20 percent of suburbs slid 5.5 percent over the year, compared with a 2.9 percent decline in the lowest 20 percent and 3.1 percent in the middle 60 percent, it showed.
Full media release available below