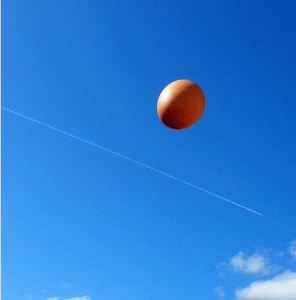 Qantas' move to develop more of a regional strategy is something worth watching. Although we are in the Asian region, and heavily export to Asia, very few big Australian companies have developed strategies into the region. One that did, AMP (Axa Asia Pacific), just sold off the juicy Asian operations and concentrated on developing its local cartel. That will eventually cost Australia dearly, unless it is changed. It is clear that America and Europe are either in decline or going to struggle and there is a seminal shift towards Asia. This has been realised by multinational American and European companies, but not in Australia. Broker support for Qantas is mixed and the analysis unimpressive.
UBS has a buy and a target price of $2.70, but concentrates on the cost cutting rather than the strategy:
The changes effectively mitigate additional investment in Qantas International by delaying AS380s, cut unprofitable routes (some London-Asia sectors), better leverage alliances (British Airways, LAN, MAS), establish its own premium short-haul hub in Asia (likely Singapore), and accelerate Jetstar's growth through a JV in Japan.

We believe Qantas is targeting a doubling in the 5% it currently earns on A$8bn of capital invested in Qantas domestic and international. This only requires a 4% extra yield over costs and our forecasts contemplate something close to this over a five year period.
Deutsche Bank has a buy and a target price of $2.40. It views the move very much through the lens of domestic consumers, a cartel abroad:
Given it will compete with the Virgin/Singapore Airlines alliance for Australian travel to Asia and it will not carry the imbedded loyalty of the Qantas brand we suspect the company is planning to rely on business travelers' loyalty to the Qantas Frequent Flyer Program.
Royal Bank of Scotland, which has a buy and a target price of $2.68, is more interested in the regional strategy, although it sits on the fence:
The most interesting change to QAN's international strategy is the planned creation of an Asia-based premium carrier, although few details have yet been provided. QAN naturally has a customer base of corporate travellers but faces tough competition from two established brands in Singapore Airlines and Cathay Pacific. In our view, the most logical base for QAN is Singapore, although management is still looking at other possibilities.
JP Morgan, which has an overweight recommendation and a target price of $2.47, pretty much states the obvious:
To achieve a group ROIC of ~12% by FY14E, we estimate Qantas would need to increase PBT by ~$1bn above our current $863m forecast. This timeline is ahead of management's proposed target (~FY17), but is indicative of the task ahead. We do not believe this target can be met from cost savings alone e.g., we estimate staff redundancies under Phase 1 could save ~$120m pa from FY13 (already included in our forecasts).

Several components of Phase 1 focus on revenue upside and aim to generate additional value from existing assets. For example, establishing a premium Asian airline based in Singapore or KL will: i) increase Qantas' exposure to the growing Asian market; and ii) allow Qantas to compete more effectively with SIA for outbound traffic from Australia to south Asia.
What is noticeably missing in all this is an analysis of what is obviously a regional strategy. And that is the problem. Analysts look at what is easy: the impact of cost cutting or cost containment, the financials like debt or some obvious revenue projections, maybe mutter about potential industrial action. But they do not look at strategy. And because they do not, it makes it much harder for Australian corporates to get support for any globalising or regionalising plays.
The Qantas strategy is an ambitious flight into regional competition. It is the analysts that are pedestrian.