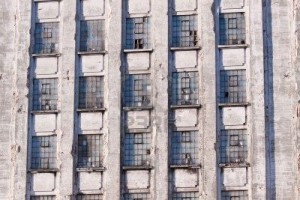 According to Xinhua, half of the listed Chinese real estate developers (roughly 65) have reported their first half result.  And the results are a concern.
Within these 65 developers which have reported, revenue surged from from RMB75.139 billion in the first half of 2010 to RMB83.965 billion, an increase of 11.75%.  Profits attributable to shareholders rose from RMB11.75 billion in the first half of 2010 to RMB14.91 billion, and increase of 19.92%.  However, inventory levels also rose from RMB436.1 billion to RMB 607.3 billion, an increase of 39.26%.
Although overall profits rose, 26 out of 65 actually reported falling profits.  Developers pre-sell their inventories months or quarters before constructions are completed, and profits are recognised typically on delivery of the properties after completion.  That means the profits currently being reported now are a reflection of sales made some time ago.  Most of those with falling profits are small-to-medium sized developers focused on second and third tier cities.
With monetary tightening and aggressive market cooling measures implemented by policy makers, one expects that sales will come down over the past 6-12 months, which will be reflected in coming quarters' profits.  But for now, one expects that cash flow will deteriorate with rising inventories and less pre-sales proceeds coming in, and they will be much less aggressive in acquiring land.  As a result, cash flow from operating activities improved from negative RMB47.073 billion in the first half of 2010 to negative RMB24.554 billion.  What's missing in this report is the total debt of these companies.  With such a mix of results, debt should be rising.
As said previously, real estate developers in China are under pressure as sales slow and credit is tightened. Real estate prices seem to be hovering around the top for now, but the risk does not bode well both for the property market and developers, which is why we have seen significant underperformance of real estate stocks on top of the already-underperforming Chinese equities.
To be fair, the results here show that the situation for developers is not as dire as I previously thought, and it is probably a good sign to see that, as a result of less aggressive landbanking, cash flows are improving, such that they are still not pressured enough to cut prices dramatically.