It's the Saturday, which means its time for some CC and a weekend musing.
Last weekend's musing on the public expenditures of first-world governments produced a lot of interesting debate.  My premise was that current levels of spending on non-capital items – primarily welfare and healthcare – were increasing quicker than GDP.  Politics aside, the math tells us this is an unsustainable situation, especially for those nations who already have large budget deficits.  This is a harsh reality that Greece is already facing and that many other indebted nations will have to face in the not-too-distant future.
As part of the robust debate that ensued, Mav raised the prospect of allowing tax-paying citizens to decide where their tax dollars would be spent.  It is an interesting proposal and one that has been put forward by many libertarians as a way of semi-justifying the forced acquisition of their wealth.  If taxes really are the price of civilisation, then maybe having a choice as to where they are spent makes it a little more acceptable for the Ayn Rand types.
Whether Ayn Rand or Karl Marx, I am still very curious to see what you would choose to have you tax dollars spent on.  I am also interested to hear from the MB community as to what they consider an acceptable taxation rate, and where they'd like to see it applied.
To provide some perspective, the breakdown of Australian federal government expenditure is shown below.  Note – this does NOT include state or local governments, which typically spend more on services such as health and education.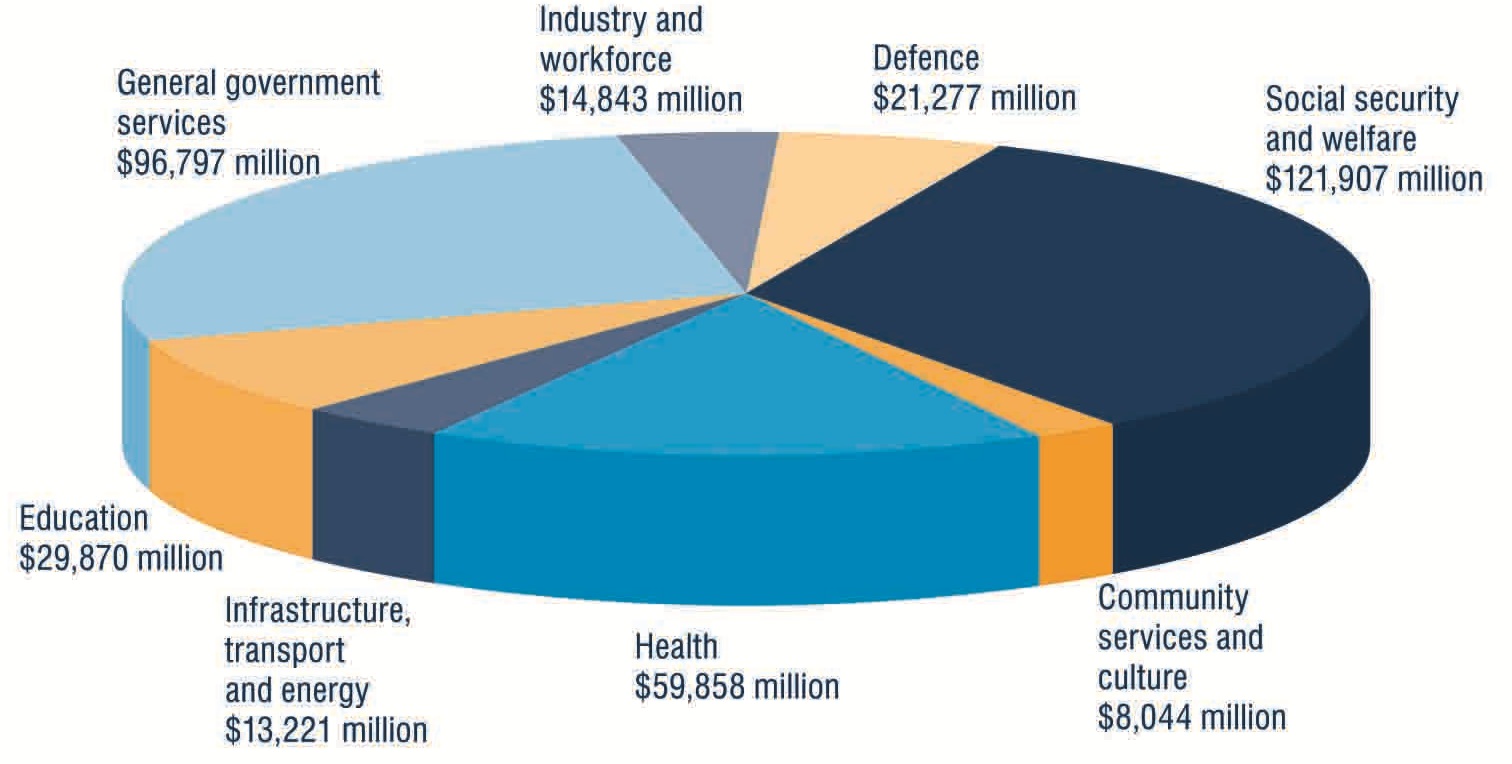 As far as taxation goes, Australia has a 10% GST, a progressive income tax system with a top rate of 45%, a 30% company tax rate and various other levy, duty and royalty systems.
What about Q?
Just to show I am not a fence sitter, here are my answers to the questions above.  I have no experience in treasury or the public sector, so you can take this as a reflection of my philosophical leanings rather than an expert commenting on public budgeting.
Government spending (elections, bureaucrats, laws, courts, prisons, etc): 20%
Infrastructure spending (natural monopolies only): 20%
Education (public schooling to high school, HECS/Help): 20%
Welfare (severe disabilities, vet affairs, temporary income assistance): 15%
Healthcare (under 18 universal, vet affairs, catastrophic emergency injury): 15%
Defence: 10%
Taxation: 15% GST, 20% company, progressive tax with max rate of 20%
Keep in mind my list is not exhaustive of the areas you can spend your stolen hard earned taxes on.
The MB People's Budget
So where do you want to see your tax dollars spent?  Defence (who doesn't want nuclear weapons?), welfare (higher student payments?), agriculture subsidies (increase food security?) or maybe the arts (a sequel to Lantana?).  Let us have it!