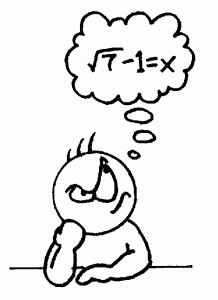 Back in April I wrote a post titled "We've lost our way". The point of the post is captured in the following paragraphs
So after years of a China driven mining boom that continues to adjust our terms of trade ever upwards how did we get here? How is it possible that after so much luck in our economic circumstances we have a private sector choking on debt and a public sector claiming it doesn't have the money to deliver services? In a decade marked by the privatisation of many government services and entities in order to balance government budgets I find it hard to point to a single piece of new production enabling infrastructure that any government has delivered.

….

I think the main issue is that there is a complete lack of long term economic strategy in this country. As I have always said, the aim of macro economic policy should be to support sustainable growth, productive gains, employment and social calm, with the overall goal of economic self-reliance and a better standard of living for the nations citizens. The real issue as I see it is that Australia has forgotten this and simply lost its way.
While I was on leave last week I had some time to step back from the daily flow of economic news and spend some time thinking on this and some other "bigger picture" issues within global economics. I have come to the conclusion that the world's economic elite need to re-think what economics is about.
My long-term readers would be aware that I consider myself a pragmatic chartalist. In my opinion chartalism (MMT) is useful in understanding economics in two distinct ways. Firstly it allows me to understand money from a functional perspective, but secondly (and in my opinion more importantly) it gives me a perspective on the economy that is separate from money. This may sound a little strange, but in a modern economy money itself is actually a somewhat abstract concept and in many ways a hindrance to understanding macro-economic policy.
As I stated in many of my posts I consider the most important measure of an economy is the standard of living of a nation's citizenry. In my opinion the economy of a country is a public asset, which has a primary purpose of making the lives of the citizens of that country better. It is very clear from the current situation in Europe that this particular message has been completely lost by the Euro-elite as they try to work out a way of saving their banking system while the populace withers. The same is true for the US.
It always amazes me that Western culture narcissistically believes that it has all the answers. While we see the likes of China actually using its economy to improve the lives of the Chinese people western nations succumb to the lunacy pedalled by private interests by selling of the farm for short-term gain. It would seem that Europe is finally reaching the limits of madness this week under the realisation that you can only pretend that a spade is not a spade for so long. It is now time to make a decision. Create a real monetary and fiscal union to support all Europeans or drop the whole thing and let individual countries do what they should have been doing all along, that is using their economies to better the lives of their citizens.
It would seem in the swirling madness of global economics that the political and economic elite are either too corrupt , too bound by ideology or simply too stupid to realise what they have signed the citizens of their countries up for. I find it very hard to believe that the citizens of the European periphery are going to accept that they must make massive changes in their own standard of living because of decisions made by non-elected bureaucrats, and it continues to amaze me that Americans are so quiet about doing the same. It is only a matter of time before the economic world wakes up to the fact that the human capital of those nations will not support their own real life suicide for the sake of magic numbers in a central bank's computer.
In all of this madness everyone seems to have completely forgotten why economic mechanisms such as money exist in the first place. It is there to provide a means that allows people to provide resources to others in order to better their own lives. Taking a look the modern economic world you would be very hard pressed to find a representation of that underlying ideal, and even harder pressed to find government policy that supports it in the western world. In Australia for instance we see a private sector bogged down in debt because low interest rates and government policy incentivised credit creation towards housing.
So what does this actually mean outside of money?
It means that Australians continue to expand their obligation of time and resources to others to gain access to housing. Are Australians receiving any additional quality of living for this expansion of obligation? If not, then why does government policy continue to support this?
It is time that we all re-learn and re-think what economics is about and then demand our economic policy makers deliver better outcomes.