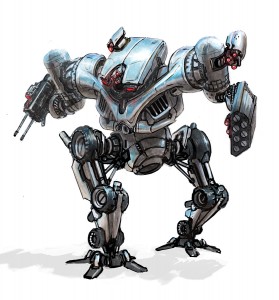 Anyone who thinks that the stock market is about finding fundamental value so that worthy companies can find they capital they need should read a recent article in the London Review Books.  It is another example of what I call "meta-money", which is spreading like a virus (the $600 trillion of derivatives being the worst example). This meta money spells a deep threat to capitalism itself. We see this in the loss of a cost of capital evident in developed economies (chronically low interest rates to keep the system going) but that is only a symptom of a much deeper problem. If you are prepared to undermine money itself, then you will eventually have no system. The deification of "rational pricing" and "market forces" is going a long way to destroying the system and agreements on which both depend. The communists failed to defeat capitalism, but the uber capitalists are looking like they could pull it off.
The LRB article describes the problem. The first layer, which speeds up normal transactions, is designed to improve liquidity. That is arguably defensible. But then we get the first layer of meta-money:
No one in the markets contests the legitimacy of electronic market making or statistical arbitrage. Far more controversial are algorithms that effectively prey on other algorithms. Some algorithms, for example, can detect the electronic signature of a big VWAP, a process called 'algo-sniffing'. This can earn its owner substantial sums: if the VWAP is programmed to buy a particular corporation's shares, the algo-sniffing program will buy those shares faster than the VWAP, then sell them to it at a profit. Algo-sniffing often makes users of VWAPs and other execution algorithms furious: they condemn it as unfair, and there is a growing business in adding 'anti-gaming' features to execution algorithms to make it harder to detect and exploit them.

However, a New York broker I spoke to last October defended algo-sniffing:

"I don't look at it as in any way evil … I don't think the guy who's trying to hide the supply-demand imbalance [by using an execution algorithm] is any better a human being than the person trying to discover the true supply-demand. I don't know why … someone who runs an algo-sniffing strategy is bad … he's trying to discover the guy who has a million shares [to sell] and the price then should readjust to the fact that there's a million shares to buy."
And then we get a second layer of meta money, on our way to an infinite regress:
Whatever view one takes on its ethics, algo-sniffing is indisputably legal. More dubious in that respect is a set of strategies that seek deliberately to fool other algorithms. An example is 'layering' or 'spoofing'. A spoofer might, for instance, buy a block of shares and then issue a large number of buy orders for the same shares at prices just fractions below the current market price. Other algorithms and human traders would then see far more orders to buy the shares in question than orders to sell them, and be likely to conclude that their price was going to rise. They might then buy the shares themselves, causing the price to rise. When it did so, the spoofer would cancel its buy orders and sell the shares it held at a profit. It's very hard to determine just how much of this kind of thing goes on, but it certainly happens. In October 2008, for example, the London Stock Exchange imposed a £35,000 penalty on a firm (its name has not been disclosed) for spoofing.
And then, surprise, surprise, we get an incident in which the system almost collapses:
What needs weighing against this, however, are the implications of one strange and disturbing episode that lasted a mere 20 minutes on the afternoon of 6 May 2010, beginning around 2.40 p.m. The overall prices of US shares, and of the index futures contracts that are bets on those prices, fell by about 6 per cent in around five minutes, a fall of almost unprecedented rapidity (it's typical for broad market indices to change by a maximum of between 1 and 2 per cent in an entire day). Overall prices then recovered almost as quickly, but gigantic price fluctuations took place in some individual shares. Shares in the global consultancy Accenture, for example, had been trading at around $40.50, but dropped to a single cent. Sotheby's, which had been trading at around $34, suddenly jumped to $99,999.99. The market was already nervous that day because of the Eurozone debt crisis (in particular the dire situation of Greece), but no 'new news' arrived during the critical 20 minutes that could account for the huge sudden drop and recovery, and nothing had been learned about Accenture to explain its shares losing almost all their value."
This is the folly of finance in the 21st century. The GFC was an obvious instance. It derives from the absurdity of thinking that market forces are an irresistible force of nature that is always, ipso facto, good, that everything can be sorted out if only we have a sound pricing mechanism and that regulation or, perish the thought, government, is alway sub optimal and counter productive. Neo-liberal nonsense, in other words. Which, just by coincidence, happens to benefit the neo-liberals and the business interests they represent. All propped up by the circular arguments and inanities of contemporary economics.
So here's a thought. If we let these hi-tech barbarians loose by wringing our hands and saying that regulation is impossible, eventually we will have no system. That will even be a problem for the barbarians. because in the end everyone relies on being able to trust what money is. You can't have serfs if you there is no money with which to pay them.
I suggest the whole article is worth a read. Bearing in mind that more than half the trading in the American stock market is already high speed trading. And a solution? Why don't we start to ask some basic questions about what equity markets are for? It makes no sense to think that equity capital should change in micro-seconds. What does that have to do with how a company runs and the pricing of same?
Then we should consider governing in order to return them to that function.