See the latest Australian dollar analysis here: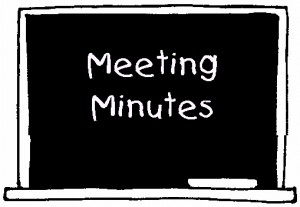 Today sees the release of the RBA minutes from this month's Board meeting and there is a really strong chance that shortly after their release at 11.30 (EDIT previously I wrote 2.30pm) rates are a little higher than where they are this morning.
Yesterday I was talking to an old colleague about the rally in interest rates and he characterised it as a Bill Evans induced rally. That is, he felt that the market had run a little too far on the back of Westpac's change in their interest rate call last Friday.
I admit I have some sympathy for that view.
The offshore troubles with Europe and the United States are certainly driving the bids in gold and also interest rate markets which has helped to push down Australian yields. But as I write this morning the market has more than 50 basis points of easing already priced in and, absent some sort of equity market meltdown in Asia this morning, is at risk of being stretched in terms of valuation.
How and why can I say that when yesterday's piece was in sympathy with lower rates? Because, I am talking about traders here and RBA minutes.
While the RBA's statement earlier this month was quite dovish the question that needs to be asked and answered today is whether or not they will be as dovish as current market pricing. That's not impossible given the magnitude of the RBA's turn around since the May Statement on Monetary Policy but markets have deteriorated somewhat in Europe and the US as has the domestic data such as the NAB Business survey and Westpac Consumer confidence.
But the minutes are unlikely to reflect that and may indeed reinforce the reality that whatever the troubles of the domestic economy they are still clinging to their central tendency and worries about the mining boom.  Indeed writing in the Australian today Michael Stutchbury makes this point when he says of Bill's note,
Yet Evans's rate cut note hardly mentioned the two related forces that will encourage Stevens to maintain a firm grip on the economy: China's rapid growth and the biggest mining development boom in Australia's history.

Amid the gloom, China last week reported that its economy grew at a faster than expected 9.5per cent annual rates in the second quarter. Industrial production soared 15.1 per cent. While our foreign financial news is dominated by the US and Europe, our economy is fuelled more by China.

Australia's resource exports are forecast to jump 18 per cent this financial year to $256 billion. The top 94 advanced minerals and energy projects plan to spend $173bn on expanding the economy's resource export base, led by liquefied natural gas, iron ore and coal.

This investment mega-boom is largely baked in, whatever happens in the US or Europe, and is not scheduled to peak unil 2013-14.
That's true and this theme is still likely to permeate the minutes today.
Stutchbury says that Mining Boom Mark II is remarkable insofar as,
The striking thing about mining boom mark II is that the Reserve Bank so far has not had to increase interest rates much at all. Instead, the floating dollar is doing more of the work to prevent the economy from overheating.
Our readers have known for some time and everyone else now knows that it is household pressure and retrenchment that has forestalled the RBA from having to pump up rates as far as they thought they would have had to. They have clearly been blindsided by the enduring nature of the savings boom and spending drought. We are on record here as saying that we think this trend is not transitory but structural and will be with us for a few years more. So as Bill points out even if rates fall they are unlikely to be overly stimulatory.
Traders have taken Bill's call and run with it but on the current evidence rates are stretched and aggressively pricing cuts now and are consequently vulnerable to a reversal from a set of minutes that undermine current bullishness.
Market pricing for moves by the RBA prior to Westpac announcement Friday arvo 37 basis points of cuts, after 51. The low yesterday was 56 and it's now 51. The 3 year swap rate prior 4.84, after 4.71. The low yesterday was 4.68 and it's now 4.71%.
But in the grand scheme of things its just noise. Bill is pointing in the right direction and right to highlight the things we have been saying for many month's now – households are stretched.
Having said that though, it might be a good trade to go into the release long AUD and short interest rates. We just might do that.