A little off topic tonight, but hopefully not too far.
One of the things I used to talk about on my old blog was a concept I called GPEC. I am not going to discuss it again here, but basically it is a measure that I suggest government economic policy should be judged by. GPEC is an acronym for sustainable Growth, Productivity, Employment and social Calm.
One of the topics I talked about in regards to GPEC was the fact that foreign sourced resources tend to be a negative because fluctuations in prices were not able to be responsively controlled for in the local economy . Oil is one of those resources that fits this bill. Australia is a net importer of oil and the petrol price chart tells the rest of the story.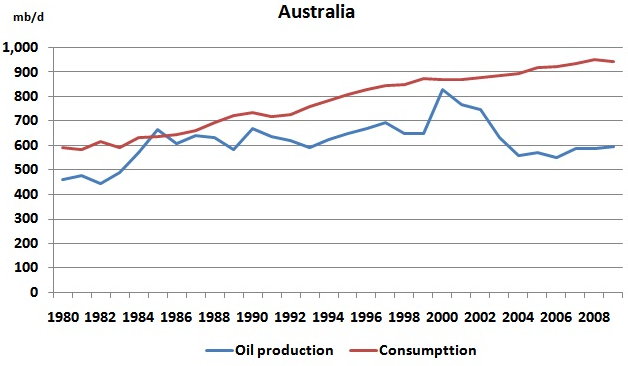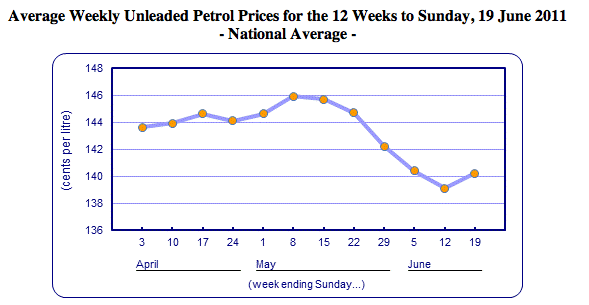 The growth in imports and the higher price of oil is obviously a growing financial burden on the Australian populace and economy, but it also is a social issue because petrol is required disproportionally across the socio-economic spectrum.
Previously I have suggested that I thought the government should investigate ways to lower our reliance on oil, such as investigating the potential of using local energy sources and supporting research and development into electric vehicles and electric vehicle power distribution. The issue is obviously two fold. Firstly the power source itself. I am certainly not an energy expert, but it has been suggested earlier to me by readers that gas turbine technology is a potential candidate for the Australian market place.
The second issue is obviously the vehicles themselves, which is what I want to discuss today. My feeling about electric vehicles until recently is that they have simply been a case of trying to do a like-for-like replacement from a petrol/diesel to electric engine(s). Yes, there have been some hybrids but in my opinion, they suffer from the same issues. None of these has really worked because people have expectation about how a "car" should perform and be priced and pure electric cars do not match those expectations. In my opinion what is really required is a vehicle that provides niche advantages over standard cars that incentivise people to slowly make the change, but people will not attempt to compare to a petrol/diesel car because it is obviously not one. The obvious market to start with in this regard is the inner-city or park-and-ride commuter.
Bring on the Renault Twizy.
The vehicle has 15kW, 57Nm electric motor powered by a lithium-ion battery with a range of 97Km and top speed of 76km/h on a 3 1/2 charge from a domestic powerpoint. It is about to go on sale in Europe with a price of Euro 7690 with a battery lease of Euro 49 a month. Given that many people at my work have $6000 bicycles that price seems cheap to me considering the features.
Clearly this vehicle is made for  inner-city motoring, the Twizy seats two in a tandem arrangement, is a mere 2.32m long and 1.19m wide. It has a deformable body; obviously is 4 wheeled; has lateral beams either side of the chassis; a driver's airbag; a four-point harness at the front and a three-point safety belt at the rear. As occupants are protected and held in place, they are under no requirement to wear any sort of protective gear.
You can imagine that a small-footprint platform vehicle has the potential to change the way inner-city infrastructure could work, but that is for the future.
The real question for now is would you buy one? I know I would.