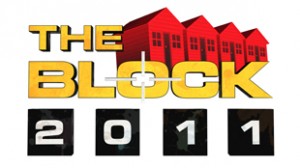 The television hasn't been to kind to the housing market recently. Sure the constant re-runs of Location, Location, Location, Selling Homes Australia and Grand Designs have been streaming out of the box, but more recently David Koch has been on breakfast TV informing the masses that housing was not going at all well. This was made worse when he teamed up with SQM research for a second serving of housing doom.
Former RBA Governor Ian Macfarlane has often said that one the bubble symptoms he identified in 2003 was the proliferation of property related television programs. Those with Foxtel certainly would have noticed the slow migration of English real estate TV show hosts to Australian shores as the UK housing market took a nose dive.
This makes me wonder exactly what would happen to the psychology of the bubble in Australia if one of these TV shows turn out to be a complete flop on its concept. It turns out I may not have to wait that long to find out.
The production company behind Channel 9's hit, The Block, may have bitten off more than it can chew after paying $3.6 million for a row of rundown terraces in Richmond.

As the property market cools, Watercress Productions might struggle to cover the cost of sales and renovations to the houses, which are in the shadow of the troubled Housing Ministry estate.

Watercress bought four Victorian and Edwardian terraces in a row after they passed in at auction in November for $2.85 million.

It also paid $198,000 stamp duty, taking the cost of each house to just under $950,000 before a porcelain tile or glass splashback had been put in place.

JPP Buyers Advocates' Catherine Cashmore said Watercress would be "very, very lucky to break even" on the deal on sales price alone.

"They are starting high and it's a very big ask," Ms Cashmore said.
The irony that Channel 9 may have fallen for their own spruik is certainly not lost on me.