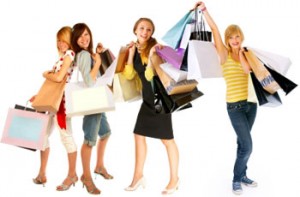 The medium term performance of the share market (ex-resources) depends heavily on household's willingness to spend. The savings rate is rising as "disleveraging" occurs, but that is in the past. What maters for stocks is what will happen in the future and Royal Bank of Scotland is detecting some positive signs. Unlike America, where high unemployment and weak credit growth is likely to ensure weak demand for some time, Australia has strong employment. This is making RBS quite bullish about retail sales:
One of our core thematics for 2011 has revolved around strong household income growth, driven by wages and employment, and the translation of this into a pickup in consumer spending. Data this week not only confirms the income backdrop, but also shows evidence of gathering retail sales momentum.

Despite the headline, underlying strength in the 1Q data supports our major themes

One of our core themes for 2011 has revolved around a pickup in household income growth and the translation of this into higher spending, particularly given a more comfortable savings and net worth position. We look beyond the -1.2% quarterly print on GDP for 1Q11 and note that setting aside the -2.4ppt contribution from net exports, domestic final demand is running at +1.3% qoq and +3.3% yoy. Total compensation of employees rose 8.7% over the year, and this has facilitated a simultaneous pickup in consumption (to 5.9% yoy) and the savings rate (to 10.6% in 1Q11 from 8.4% a year prior).

Consumption growth has been coming through, but more so in services

Even the current level of consumption growth is under-appreciated by the market, in our view, given it has been concentrated in services (up 4.9% over the year to 1Q11) rather than retail (up only 2.5% over the same period). Household net worth has risen to a new high of A$4.6trn (or 5.8x household disposable income), and as such we don't believe the savings rate will push much higher; instead consumption should grow in line with income.

Implications

The April retail sales data suggests consumer momentum is indeed building into the year. Nominal retail sales increased 1.1% over the month and more than 5% on a three-month annualised basis. Sales in furniture and houseware (+10%), clothing and footwear (+6%), and department store sales (+4%) all look strong on this same metric. We recommend an overweight position in the consumer discretionary sector, and our Model Portfolio includes potential beneficiaries of service-sector spending, such as Qantas and Macquarie Airports.
This is quite a different reading to some of the commentary on MacroBusiness. It is also quite a different reading to many brokers. A great deal depends on that net worth figure (5.8x household income), which in turn largely reflects the fate of the housing market, given that so much of the net worth is equity in houses.
This RBS report does suggest two points. One, the weakening of the wrong part of the two speed economy is not an absolute certainty. Australia is very different to America and Europe. Yes, we may have a property bubble. But in other respects the Australian economy is  comparatively strong.
Except, that is, in tourism, although its importance to the overall economy has shrunk:
Tourism in Australia spans several sectors in the economy and the Bureau of Statistics has published financial-year estimates of its output since the late 1990s.

Analysing these data, they show that tourism is a small part of the economy with its output of AUD34 billion last financial year accounting for only 2.6% of GDP. The peak in its share was 3.4% in 2000-01, which reflected the Sydney Olympics, and its importance was slowly waning before the resources boom kicked in.

This is not to say that tourism has contracted over time, but rather that its output has grown more slowly than the rest of the economy. That is, since the Olympics, nominal tourism output has grown at a compound rate of 3.8% per annum versus 6.8% compound growth in nominal GDP over the same period.