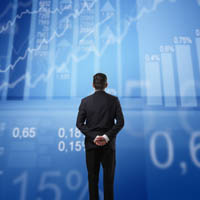 After my article on the fund management industry, I've received many requests from regular MacroBusiness readers for an in-depth analysis of superannuation.
In my former career as a financial planner and portfolio manager, I found myself almost exclusively specialising in superannuation, particularly asset allocation. This was mainly by design as the majority of clients within the financial planning industry are superannuation based, for a variety of reasons.
First, there are huge tax advantages, secondly, its unreasonably confusing, thirdly the industry is set up to "capture" and skew wealth assets to super, and finally most Australians are so apathetic about it that they don't care (or don't know) what a planner (and everyone along the chain) is charging them to sort it out.
Thus, there is an opportunity to provide MacroBusiness readers with a better overview – filtered through the experiences of someone from the industry – and a different analysis of superannuation in Australia from the one presented by the mainstream media and financial press.
The problem is, where to start? It's literally a trillion dollar topic with wide ranging areas of discussion that impact completely different investors, from Baby Boomers to Gen Y to high-net worth to mortgagees. From exploring the regulatory risk and asset allocation problems to taxation implications and hedging possibilities, superannuation is indeed a "super" topic.
I started writing some outlines, going over my research notes and noting additional requests and suggestions from regular readers and realised this couldn't be done in a brief manner.
After consideration, I've decided to create a series of articles, published weekly/fortnightly. Here is the tentative list (not necessarily published in that order):
Legislative and Regulatory Risk
Types of Super (e.g industry/retail/government/DIY)
Insurance in Super
Hedging and Risk Management
Security Assets
The Opportunity Cost and Inflexibility of Super
How to pay less (or zero) Tax in Super
Funny Assets in Super
Trading in Super
Estate Planning – who gets your Super?
Why consider Property in Super?
Super Strategies
The Personal Sovereign Wealth Fund
This is a passionate subject for me as I have strong views that what is recommended to the majority of Australians is either incorrect, or incomplete, particularly risk management. I don't pretend to know everything about superannuation, so I will be leaning on some other professionals to help in certain areas, and that includes feedback from readers, which is always welcome.
Disclosure: The author is a Director of a private investment company (Empire Investing). The article is not to be taken as investment advice and the views expressed are opinions only. Readers should seek advice from someone who claims to be qualified before considering allocating capital in any investment.
Latest posts by Chris Becker
(see all)