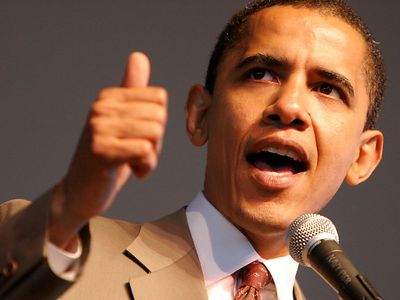 It has been some time since I've posted on this blog. And what a strange couple of months it has been in US politics. The ongoing fiasco that is the US budget, ludicrous debates about President Obama's birth certificate, and most recently, the death of Osama bin Laden. What, if anything, does all this mean for President Obama's chances for re-election in 2012?
Probably not a whole lot, if the latest betting odds from online bookmaker Intrade.com are to be believed. As you can see in the chart below, Obama's re-election odds spiked to 70% in the initial euphoria following Bin Laden's death, only to quickly fall back to around 60%.

Nonetheless, Bin Laden's death is important, because it is now going to be much harder for Republicans to paint Obama as a typical mamby pamby liberal who would rather sit down and drink tea with his enemies than fight them. But at the end of the day, it is the state of the economy that is going to determine Obama's fate. And on this front, the news over the past week or two has been pretty mixed. (weaker than expected GDP, a poor reading on the services sector, and despite a solid jobs report on Friday, U.S. employment growth is barely keeping up with growth in the labour force).
You would think that these issues would be the main focus of the mainstream media as we head towards another interminably long election season (the first Republican debate was held on Friday), but like a gift from heaven, along came Donald Trump, providing newsreaders all over America with a welcome distraction from having to talk about the real issues.
For those of you unfamiliar with the recent chain of events, the property tycoon Trump — who has a gold-medal worthy combover and an ego the size of the Empire State building — has injected himself into the Presidential field over the past couple of months with a series of bizarre, erratic public appearances in which he has stated:
There are question marks about Obama's nationality and he should produce his long-form birth certificate (the so-called "birther" issue)
The US should "keep all the oil" after winning the war in Iraq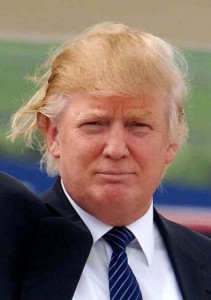 When Obama produced his full "long-form" birth certificate last month, rather than admitting he was wrong, Trump decided to double down by demanding that Obama release his educational records. After all, how could a black man get into Harvard, be voted president of the Harvard Law Review, and then be elected President unless he was getting some kind of special treatment?
Trump is not (completely) stupid. At the end of the day he is practicing classic dog whistle politics. There are a certain percentage of nutters out there that will never vote for a black man as President (not to imply that there aren't other good reasons not to vote for Obama). Since it is no longer socially acceptable to make such statements in public, this group has seized upon the so-called "birther" issue to de-legitimize Obama's presidency. But this group is shrinking. According to one recent poll, just 10% of Americans now believe Obama was born overseas, compared to 20% before the recent release of his birth certificate. Ten percent still sounds pretty high, but hey, 7% of Americans are said to believe that Elvis might still be alive, so perhaps it's not so bad…
Trump is clearly not a serious candidate, although he will provide plenty of fodder for late night TV comedians. So who can beat Obama? At the moment Mitt Romney heads the field of contenders (currently 23.8% on Intrade), but it's far too early in the game to be making any predictions. All we can be certain of is that Donald Trump's champagne comedy is probably just a taste of the craziness to come.
—————-
Note: Like Donald Trump's hair, my posting is likely to remain erratic for another month or two due to busy work and personal commitments. I do have a couple of posts in the pipeline though, and hopefully will soon return with some more thoughts on fund management. Until next time…