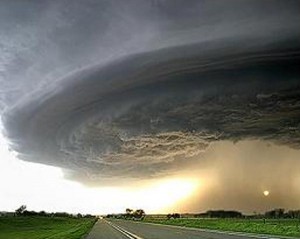 It was only a matter of time. UBS let the warning out to investors this morning.
Arrears rose alarmingly. Early warning sign for consumers?




ANZ's arrears levels have risen sharply. Since September its >30 days arrears have risen 41% to $5.8b, while >90 days are up 26% to $2b.

We believe higher arrears are heavily skewed to mortgages, primarily the 2008 vintage First Home Owners across Australia (not just QLD).

Although at ~65bp 90 day mortgage arrears are still low, this sharp rise is an ominous lead indicator for the domestic economy.
The Australian has picked up the story with some extra information on Westpac:
ANZ and Westpac's rise in mortgage arrears highlights an "alarming" problem lurking in the broader economy, say analysts.

As Westpac today reported a 7 per cent rise in its closely watched cash profit to $3.17billion, analysts at UBS said ANZ's sharp rise in arrears — or overdue debt — was an "ominous lead indicator for the domestic economy".

The warning came as Peter Esho, chief market analyst at Cityindex, said a similar rise in arrears in Westpac's results today "suggests mortgage stress is rising", particularly in recent months.

ANZ reported yesterday a sharp rise in arrears since September, with more than 30 days arrears rising 41 per cent to $5.8bn, while more than 90 days jumped 26 per cent to $2bn, with the majority related to its Australian mortgage business.

UBS analyst Jonathan Mott, who today cut ANZ to neutral, said the arrears are heavily related to first home owners across the country who piled into housing on the back of the government's incentive scheme post the global financial crisis.

"This sharp rise is an ominous lead indicator for the domestic economy," said Mott, adding the rise was the most surprising element within ANZ's first-half result.

Mott's concern lies in the fact that given the sharpest rise is in the 30-59 day and 60-89 day buckets, ANZ will experience material increases in past 90-day due loans during its second half.

He also pointed out while natural diasters played a part in the rise in arrears, the mortgage problems in Queensland begun before the floods and cyclones and the deterioration is also occurring in other states.

The Reserve Bank raised rates by 25 basis points seven times from October 2009 to November 2011, which along with larger raises from the banks and rising inflation on household essentials has put borrowers under pressure.

AMP chief economist Shane Oliver said the RBA "did the right thing" leaving interest rates on hold yesterday at 4.75 per cent, but acknowledged the central bank could raise rates further around August.