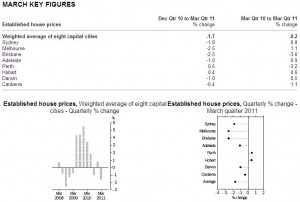 Find above a snap shot of the ABS eight city house price index released today. Relative to Rismark, falls are a slower than in Brisbane and Perth but much more widespread, and larger in Melbourne and Sydney. Here is a graph of the eight cities since 2002,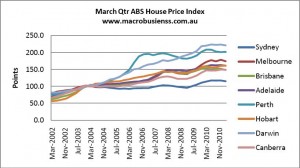 It is a long way up to the top if you want to rock n roll…
Finally, in a sign that mainstream economists still have no idea about the effects of debt, here is what the consensus expected, -0.5% expected versus -1.7% actual decline,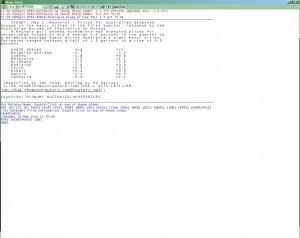 David Llewellyn-Smith is Chief Strategist at the MB Fund and MB Super. David is the founding publisher and editor of MacroBusiness and was the founding publisher and global economy editor of The Diplomat, the Asia Pacific's leading geo-politics and economics portal.

He is also a former gold trader and economic commentator at The Sydney Morning Herald, The Age, the ABC and Business Spectator. He is the co-author of The Great Crash of 2008 with Ross Garnaut and was the editor of the second Garnaut Climate Change Review.
Latest posts by David Llewellyn-Smith (see all)