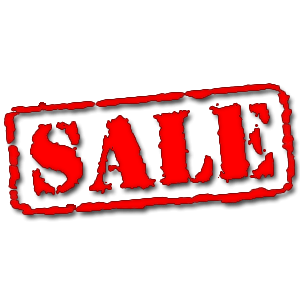 Given some of the, er,  happy interpretations in the press, you really should read the quarterly releases of David Jones and Myer for yourself (full reports are at the end). Not much here to worry the RBA. First, DJ's:
DAVID JONES REPORTS 3Q11 LFL SALES OF -1.3% 2H11 PAT GROWTH GUIDANCE ~+5%

·  Challenging trading conditions experienced throughout February & March but improved in April with Easter & colder weather

·  3Q11 Total Sales Revenue of $411.7 million – down 1.4% on 3Q10 ($417.4 million) on a statutory weeks basis

·  3Q11 LFL Sales Revenue down 1.3% on 3Q10 on a statutory weeks basis

·  On an adjusted weeks basis 3Q11 Total Sales Revenue down 3.2% on 3Q10

·  On an adjusted weeks basis 3Q11 LFL Sales Revenue down 3.1% on 3Q10

·  2H11 PAT growth guidance of ~+5%* reaffirmed on the basis that the improved trading conditions in April continue throughout 4Q11.

David Jones Limited (DJS) today reported Total Sales Revenue of $411.7 million for the third quarter of the 2011 financial year (3Q11) being the period 30 January 2011 to 30 April 2011.

This represents Total Sales revenue growth on a statutory weeks basis compared to 3Q10 ($417.4 million) of -1.4%.

On a Like-for-Like (LFL)** statutory weeks basis Sales were down 1.3% on 3Q10.

The FY11 reporting week started one week later than FY10, which was a 53-week year.

Comparing the sales for 3Q11 to the same calendar weeks in 3Q10 (i.e. 31 January 2010 to 1 May 2010) Total Sales decreased by 3.2% and on an LFL basis sales declined by 3.1%.

David Jones CEO Mr Paul Zahra said, "Trading conditions were difficult throughout the quarter however in April we experienced an improvement in retail conditions due to a later Easter and colder weather.

"There continued to be aggressive discounting by retailers throughout the quarter as they tried to address conservative consumer sentiment. Fortunately we have a strong business model and an experienced management team and we managed the key components of our business (such as inventory and costs) very tightly," Mr Zahra said.

The better performing categories in 3Q11 were Contemporary Womenswear, Accessories, Menswear and Childrenswear. There was no discernable trend on a state-by-state basis, with all. States reflecting the impact of cautious consumer sentiment.
Now Myer:
Q3 FY11 sales of $657 million down 2 percent

Gradual improvement in sales during the quarter

Myer Holdings Limited (MYR) today reported total sales for the third quarter to 30 April 2011 of $657 million, down 2.0 percent compared to last year. On a like-for-like basis, sales were down 3.1 percent compared to last year. Sales for the quarter were negatively impacted by approximately $6 million as a result of the Queensland and Victorian floods and Cyclone Yasi.

Womenswear, menswear, cosmetics and youth were the strongest performing categories during the quarter. The electrical business continued to be impacted by ongoing price deflation in a number of electrical and console categories. The sales performance excluding the electrical business was a pleasing increase of 0.9 percent compared to last year. Sales excluding electrical were down 0.3 percent on a like-for-like basis. Our decision to exit whitegoods and re-engineer the music business also continues to impact the like-for-like sales comparison, but going forward the move will result in additional space for higher margin categories.

Customers have responded well to our rebuilt flagship store in Melbourne with sales continuing to gain momentum in line with our expectations.

… "While the last three months continued to be characterised by a cautious consumer with an increased propensity to save, we have seen an improvement in the retail environment. There was a moderate and steady improvement in sales as the third quarter progressed and we had a pleasing mid season sale, which was ahead of last year.

"We have continued with a measured and targeted investment in additional hours rostered in selected stores. Improving our level of service to customers and their in store experience remains a top priority for Myer. This is in addition to a significant investment in training, rewards and staff development in customer service practices.

"The team and I were delighted with the feedback following the formal launch of the world-class Myer Melbourne store…

Outlook

During the remainder of FY2011, we anticipate trading conditions will remain challenging and we continue to expect NPAT for FY2011 to be up to five percent below last year's NPAT of $169 million.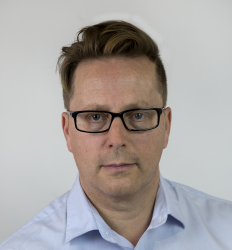 Latest posts by David Llewellyn-Smith
(see all)