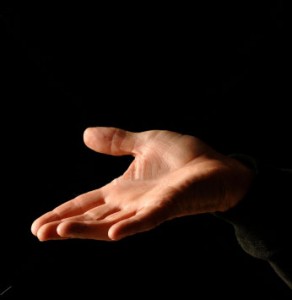 An investment note by Southern Cross looks at the effect of Australia's political leadership on the stock market, which is a subject not often addressed, at least by analysts. Privately, many say that the Resources Super Profits Tax has scared off foreign investors for a very long time because it made Australia look "socialist". If they are scared, then they are dealing with their fears well. About two fifths of the local market is foreign investors. Not to mention the forthcoming capex boom which is, in some sigificant part, funded by foreign debt. Doesn't seem to be worrying them all that much. But leaving aside such small details, it is an interesting subject. How does political leadership affect valuations? The Southern Cross report is very confident of the right wing credentials of foreigners. It is quite a rant against Labor and the Greens.
Despite near-record commodity prices, multi-decade balance of trade highs, full employment, strong economic growth, and a very strong sovereign debt position relative to the OECD peer group, Australia's ASX200 continues to underperform the majority of global equity markets. Why?  As I mentioned last week, I believe the primary reason remains political uncertainty.

Sadly, it has become very clear to me, that political and regulatory uncertainty is still haunting equity investors, but particularly foreign investors. Uncertainty leads to a lower equity risk premium and therefore lower P/E's. Similarly, uncertainty leads to weak consumer confidence and you can see that manifesting in the increasingly sloppy discretionary retail and residential property markets right now. Australian households have lost confidence because they have no clear federal leadership.
It seems to me that to describe this balderdash would be too kind. There is no sovereign risk in the Australian share market itself. Transactions will be efficiently settled, and there is a strong legal framework. So it can only be that government policy will hit profits, which may happen with a carbon tax, but is not likely to happen with any significant resources tax (the proposals look to me more like a way for the  mining majors to screw their smaller competitors). It might also be pointed out that the low valuations apply to Australia's global mining giants and that has very little to do with Australian domestic politics (which, in any case, the miners seem to be able to influence at will). They are global companies, dual listed and transact in $US.
As for consumers, there may be some truth to it, insofar as Federal poicy making has turned away from an endosement of profligate private sector debt accumualtion of the last decade or so. But that hardly stikes me as weak leadership.
Nevertheless, Southern Cross is convinced that foreigners vote for the Coalition:
It is easy to forget the unprecedented regulatory uncertainty for the telco, materials, healthcare, energy and bank sectors under the previous Rudd government. That is not to mention the complete incompetence and fiscal waste in the implementation of the solar insulation, the education revolution, the cash for clunkers programs, the unnecessary cash handouts (which went through the pokies) etc, etc, etc. Consequently, Australian taxpayers now await the highly unlikely prospect of a balanced budget in FY 12/13 before the government can attempt to repay a forecast $150b public debt which has risen from zero at the end of the Howard government's term. Seriously, if this level of management incompetence had occurred in a public company, the directors would have been sacked or fined. Yet, this is what happens when you let career public servants who have the sole aim of being re-elected loose on a pristine national balance sheet."
A complete dismissal of the handling of the GFC, in which Australia, obviously by complete accident, was about the only developed economy that did not experience a recession (although given the housing bubble that might be only a delayed effect). If Australia's governance is so bad, one wonders why the foreign exchange dealers are pushing the $A up so high. Sure, the $A is a proxy China play, but it is also a vote on sovereign risk.
And how bad was the Australian leadership when compared with the government debacles in the North Atlantic? Conversely, if we do accept that the local political leadership is weak, doesn't that mean that it will not interfere very effectively? And in any case, since when did investors like to vote on the industrial policy of governments; don't they prefer governments to be hands off? I thought that in the laissez-faire playbook industrial policy is necessarily counter productive and to be avoided at all costs.
Looks like I am wrong on that last point. Government "agenda" is crucial for foreign investors:
In the meantime, it is clear that the political uncertainty created by the Rudd government, which will surely be recognized as our worst ever, has emerged in another form. The new political uncertainty is a Labor /Green coalition which remains dependent on the support of the self-serving interests of minorities which have brought new policy initiatives and regulatory reform to a grinding halt. A recent poll in the Australian newspaper highlighted the extreme level of frustration of the country's top CEOs at the current policy vacuum in Canberra. Clearly, Australia's corporate leaders are desperate for a reform agenda, or at least some policy transparency, on the chronic skills shortage, the mobility of labour, crucial infrastructure spending, tax reform, State/Fed red tape  or a definitive policy on carbon pricing, just to name a few vital issues. However, it appears a divided Labor lacks the political will, or the ability, to set a strong policy agenda for the future.
This seems suspiciously like the kind of "government should be hands off except when I need something" argument that corporate leaders routinely come out with. It also resembles the "if only countries were run as efficiently as corporations" argument favoured by business leaders (corporations being a  beacon of effective internal democracy, of course).
The truth is that foreign institutional investors make their allocations based on global geo-economic trends, the obvious one being the rise of China. At best, what the Australian government does is pretty marginal: how many American fund managers even know where Australia is on the map? It is true that there is a heavy right wing bias in investment markets, which does not go down well with supposedly left wing governments (both political parties are centrist). But any ideological issues are quickly put aside when making money is involved.
I think we need to look elsewhere to explain the underperformance of the ASX, such as the effect of the high $A, resulting from overconfidence in foreign investors.