See the latest Australian dollar analysis here: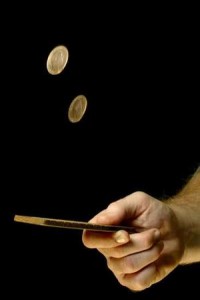 Years of experience in financial markets has taught me never to crow to loudly on victories as Hubris is an always close stalker. But equally I've learnt not to despair to much if you get it wrong. That's what stop losses are for.
There are two sides to every trade and my selling sees someone else buying and vice versa. So it is with the Aussie dollar at the moment. Having sprung from the bear trap of last weeks selling the sits atop 1.02 and looking like I'm going to be a feather duster not a rooster if it breaks higher.
Below is an excerpt from a Bloomberg Story (on the terminal not the web) which quotes a pretty bullish technical analyst. I would be a seller of any break but my dear Readers we have a market and in the interests of fairness let's see what he has to say.
The story reads:
The Australian dollar is poised to reach record highs versus its U.S. counterpart after breaching key technical levels, according to JP Morgan Chase & Co.

The currency, known as the Aussie, may advance above $1.0350 in the coming weeks and reach $1.0550 in one to two months, Niall O'Connor, a New York-based technical analyst, said in a phone interview.
He reckons its the surge from the lows last week and the fact that it broke back up through the bottom of the old range at .9950/60.
It really represents a contrast in the character of the price action that we haven't seen in months," said O'Connor, who also cited the Aussie's prospects in a note today to clients. "It gives the whole decline from those $1.02 highs in February a corrective look."
Now I don't want to be too hard on the fella but he's also having a bit of a bob each way when he suggests,
"The Aussie may "struggle" to gain beyond $1.02…"At the same time, I'd still be more inclined to be a buyer on pull-backs," he said. "We can see new highs."
That's a bit like my comment in today's earlier blog that when you want it to fall because you want to buy it never does. Maybe I'm just too bearish because if people are thinking this way then there is much more short term support than I thought.
One of my colleagues reckons I'm wrong and a break of 1.0256 sees  "1.07 going off fibbo projection with resistance over the next week or so around 1.0375"
We have a market.