See the latest Australian dollar analysis here: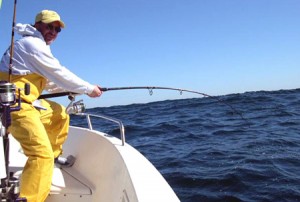 I'm out of the office so I'll keep this one brief but I just wanted to touch on the AUD/USD and the new highs it made above 1.03 overnight. Indeed as I write it is sitting at 1.0320 and looking like it wants to reach for the 1.0375 region that one of my colleagues thought it could get to and we mentioned last week. We are in unchartered territory here in terms of modern trading but if it gets through this level some chartists around town reckon it can run to 1.07.
I've had many calls over the last few days asking how it is that the AUD can be levitating at these extraordinary levels even with all the growing headwinds in the global economy. Indeed last night we heard more comments from the Fed about the need to end its QE program. Kansas City Fed president Thomas Hoenig said
The FOMC should gradually allow its $3 trillion balance sheet to shrink toward its pre-crisis level of $1 trillion. It should move the U.S. federal funds rate off of zero and toward 1 percent within a fairly short period of time.
But markets shook it off, equities were up as was the AUD.
Just what is driving this AUD strength? It comes from a myriad of factors, all positive, and a current lack of negative drivers.
For example, the bear trap that the AUD sprang from down near .9700 reinforced to traders that there is real solid fundamental demand from investors and foreign central banks on any dips. This is an important input into traders thinking as they see it as a "floor" under the AUD in the current circumstances. Indeed, from what I am hearing, the strong bounce really got peoples attention and some who missed the sell off have chased it higher.
Equally the strength of the price action has, to a certain extent, scared off any decent sized sellers for the moment. Besides some technical levels and Fibonacci extensions which give a guide to where the AUD may rest there is little fundamental reason to sell AUD just now.
When I'm talking fundamentals I mean "investment" fundamentals or trading fundamentals.
Let's look at our 5 drivers:
Interest rates: one of the highest yield curves in the developed world with a strong economy and little sovereign debt. That's a pretty solid risk return trade off.
Commodities/Global growth: still going strong, China dividend still accruing strongly and investors are focussed on our region.
Investor Sentiment/Risk Appetite: strongly recovered after the recent Japan induced problems. Equities up is helping the AUD.
Technicals: broken the old highs with no obvious levels to sell at yet.
USD: still close to the recent lows and no obvious strength here yet.
Remember we talked about the NAB's AUD Fair Value model the other day. Many of the drivers in the model are inputs that summarise the 5 drivers above. At the time fair value was 1.0040ish with 1 standard deviation 4 cents either side of there. The NAB's model will be mirrored in many others all over the world in trading house, fund manafgers and sovereign wealth funds. So by this metric the AUD is not over valued and there is unlikely to be many "conviction" sellers out there at the moment.
Rather than try to pick the top it is probably better to sell it on the way back down because traders and investors genuinely reckon its going to 1.05 and beyond. My views about what the RBA should do are moot when it comes to actual day to day trading but I'll certainly be checking out the bulletin when it is released next month to see if they have been letting some AUD go.