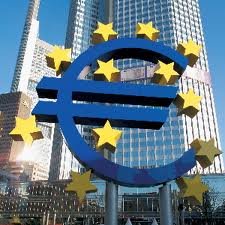 I have not spoken about the European Union's economic mess for some time. In fact I don't think I have mentioned it since we began MacroBusiness. For readers who have not seen my previous posts on the subject my discussions revolve around my opinion that the 17 Euro nations have a macro economic architecture that is fundamentally broken. For reasons only explainable by political stupidity everyone within the EU economic elite seems to think that Europe is immune to sectoral balance. As I have explained before the PIIGS have committed economic suicide by taking on austerity, this is not a matter of opinion it is simply a matter of accounting. I have discussed this previously  a number of times.
So as I said back then, the PIIGS will flounder from bail out to bail out but ultimately it will make little difference because they are currently tied to an economic model that neither supports them or allows them to make the necessary changes to alter their economic course.  That is not to say that they are not to blame for many of their own woes, they certainly are, but it is by no means as clear cut as you will read in the mainstream media.  The PIIGS were always going to be in trouble as soon as there was an economic downturn because they are trapped between the domestic policies of Germany and the inflexibility of the monetary system they signed up to when they joined the Euro.
This is something I have commented on previously, but I think it is worth repeating extracts of an article by Michael Pettis because he covers the fundamental problem that is being ignored by the ECB.
European monetary policy, which was driven largely by Germany, was incompatible with German trade and labor policies that effectively suppressed German consumption, forced a large trade surplus onto its neighbors, and together made a southern European debt crisis almost inevitable.

The strong euro and burgeoning liquidity it brought on meant that much of Germany's trade surplus had to be absorbed within the eurozone, forcing especially southern Europe into high trade deficits. These deficits were dismissed, very foolishly it turns out, and against all historical precedents, as being easily managed as long as the sanctity of the euro was maintained. A very false analogy was made with the US, in which it was argued that because European countries all use the same currency, trade imbalance within Europe are sustainable in the same way they are sustainable between states in the US.

But states in the US are not like states in Europe. Labor and capital mobility in Europe is very low compared to the US, and the Civil War in the US ensured that sovereignty, including most importantly fiscal sovereignty, resided in Washington DC, and not in the various state capitals. The US is clearly as much an optimal currency zone as any large economy can be.

This isn't the case in Europe. In fact I would argue that the existence of a common currency in Europe, the euro, is only a little more meaningful than the existence of various currencies under the gold standard, and it was pretty obvious under the gold standard that balance of payments crises could indeed exist.

So why not also in Europe under the euro? As I see it, domestic German policies, perhaps aimed at absorbing East German unemployment, forced a structural trade surplus. The strong euro, along with the automatic recycling of Germany's large trade surplus within Europe, ensured the corresponding trade deficits in the rest of Europe – unless Europeans were willing to enact policies that raised unemployment in order to counter the deficits. As long as the ECB refused to raise interest rates, southern Europe had to accept asset bubbles and rapidly rising debt-fueled consumption.

This couldn't go on forever, or even for very long. Now southern Europe is paying the inevitable price, and of course the moralists are accusing the south of being shiftless and lazy, confusing the automatic balancing mechanisms in the balance of payments with moral weakness

European monetary policy, which was driven largely by Germany, was incompatible with German trade and labor policies that effectively suppressed German consumption, forced a large trade surplus onto its neighbors, and together made a southern European debt crisis almost inevitable.

The strong euro and burgeoning liquidity it brought on meant that much of Germany's trade surplus had to be absorbed within the eurozone, forcing especially southern Europe into high trade deficits.
We know from sectoral balance what this means. It means that unless the southern European states ran large government deficits the populations of those countries would slowly be getting poorer in the absence of deflation. But the economic environment was never going to be supportive of deflation. National governments kept issuing bonds to cover the ever growing debt while the backing of the ECB was giving the false impression to foreign investors that Greece was as safe a Germany. So while Germany kept exporting into Europe other national governments kept spending to cover the difference. Those countries appeared safe and relatively cheap to foreigners so in rolled the capital causing asset driven speculation. 
The whole framework is an economic trap that requires prudent economic management by national governments.  However as we know from Australia, property developers and Real estate lobbies are very well politically connected, so once speculation took hold there was no way governments were going to implement policy to push against bubbles, even if the EU economic framework would have allowed them to.  As soon as the EU was formed the fuse was lit, it was inevitable that economic stupidity, political opportunistic behaviour and corruption was going to lead to a collapse. But the real problem was that no one seemed be aware that once it did collapse the EU had no mechanism to deal with the fall out.
So here we are. The fuse was lit, the bomb went off and now EU leaders simply don't know how to deal with the problem. As Charles Wyplosz posted on EuroIntelligence a few weeks ago.
When Angela Merkel and Nicolas Sarkozy meet, they never fail to surprise us. With several countries on the verge of defaulting on their public debts, you would expect them to come up with a strategy to deal with the situation and with possible adverse consequences, not least on their own banking systems. Is the EFSF up to speed? What can be done if market anxiety keeps growing? What if contagion spreads? Are banks ready for another potential shock? Well, like the Titanic's captain, Angela and Nicolas are rearranging the chairs on the deck.

 They seem to have adopted the view that the problem in the euro area lies with competitiveness. This is a popular story, which runs as follows. Excessive labor costs mean that some countries are unable to grow. Caught in such a situation, countries with their own exchange rates, normally recover competitiveness and dynamism through a depreciation. This avenue is closed for Euro Area member countries, so it is the very existence of the common currency that is now under threat. An aggravating factor is that poor economic growth makes it politically difficult, if not impossible, to sustain budgetary retrenchment, which means that the public debt crisis is not going to go away as long as competitiveness is not restored. Read Angela's lips and she silently says that Germany sees itself as having to bankroll for years and years those inefficient countries that should never have been admitted in the Euro Area in the first place.
But Ms Merkel isn't telling the whole story. Some of the reason why Germany has had to bank roll those nations is because Germany exported the debt to them in a similar fashion to what China is doing to the US. The difference is that none of these nations owns their monetary policy or is a sovereign issuer of their own currency. In fact you could argue that ECB policy is really Franco-German policy. So although the story of "inefficient" southerns may help out in domestic political campaigns it is simply not the whole truth. Charles Wyplosz adds some further strength to this argument with some discussion of Euro history.
This is a scary story, but it is misleading in many ways. Start with the diagnosis. We have been presented with the same data over and again: since 1999 when the euro was introduced, unit labor costs have risen by 25% to 30% relative to Germany in Greece, Spain, Portugal and Italy. This is impressive, but well short of a proof. First, is 1999 a good base to make comparisons? We know that Germany mistakenly converted deutschemarks into euros at an inflated value, thereby knocking off its competitiveness. Wage moderation was needed and impressively achieved over the first decade of the euro. So, yes, German unit labor costs have increased much less than in the rest in the Euro Area, by some 15%, mission accomplished. But that does not mean that anything wrong occurred outside of Germany. Second, why are we comparing Greek costs to German costs? Greece trades with many countries, inside and outside of the Euro Area, not just Germany. So we need to compare its costs relative to those of all its trading partners. Indeed, relatively to 35 industrialized countries, European Commission data show that Greek labor costs have risen by 9%. Importantly, this comparison does not include other trade partners of Greece, for example the emerging market economies in its neighborhood. Anyway, 9% is not negligible, but not dramatic either. Furthermore, on average, since its creation, the euro has appreciated by some 16% relative to this same group of industrialized countries. This appreciation explains more than Greece's competitive loss! Since what goes up often comes down, the euro could well depreciate further, which would eliminate all the "excessive" increase in Greek labor costs. In fact, this could well happen in the future when and if China, followed by the herd of Asian dragons that tie their currencies informally to the Chinese renmimbi, lets its currency appreciate.
Quite simply Europe's economic framework is broken. But instead of acknowledging the issues and attempting to deal with them with a co-ordinated and wholistic approach, the 17 member states continue their own ideological and domestically aimed political rhetoric and policies.  The motives and outcome of this behaviour are obvious as noted by Thomas Klau also from EuroIntelligence.
It is quite simply impossible to coordinate a large number of complex, often conflicting policies over a wide range of topics for an indefinite period of time between states and governments powerful enough to ignore or break and reframe joint agreements when backed into a political corner – yet this is exactly the hopeless undertaking eurozone leaders once again propose to embark on. To grasp the extent of the absurdity, let us imagine that the states forming the USA would drastically shrink their federal budget, abolish the Treasury, dis-empower Congress and the cabinet, and devise a system to generate sufficient harmony between their macro-economic and budgetary policies through a set of jointly agreed rules and guidelines backed by sanctions. Even with a shared language and the existence of a nationwide debate, we would know the endeavour to be doomed from the start.

So why does Europe cling to its suspension of disbelief? The answer is that it cannot bear to face up to reality. If coordination, rules and sanctions, processes and agreements and mechanisms cannot deliver a sound set of policies for the Eurozone over a prolonged period of time,  then the choice must ultimately be between discarding the euro or taking the plunge into a federal structure complete with Eurobonds,  a common set of core policies,  a bigger and more flexible EU budget, and so on. This is definitely not the kind of argument today's wobbly cast of political leaders are prepared to put to the public. So they will drape their emperor of economic governance in new clothes and give press conferences marvelling at their beauty.
And speaking of the Emporer. I note that Trichet is putting on a show of his own by signalling he is contemplating raising the ECB bank rate. Let the "collapse and bail" cycle begin again !