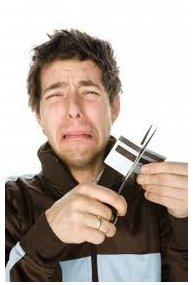 Systemic risk caused by non-prudent lending is obviously a danger to the economy. It is therefore important that the financial system has a level of legislation and regulation that ensures that risk is correctly measured and worn by those who seek to profit from it.
The world's financial regulators are slowly adopting Basel standards for financial regulation in hope that it will remove the threat of systemic risk from banking.  But with risk comes price. So although Basel III is a long way off the warnings of that additional cost are already starting to appear .
Standard Life Investments has confirmed the fears of investment banks that tougher financial regulation could make it far more unattractive for fund managers to buy into future bank fundraisings.

Andrew Fraser, bond investment director at Standard Life, put out a note this morning that expressed concerns about financial regulation, arguing it could lead to higher funding costs, a reduced bond subscription bases and lower profits in the banking sector.

He said: "As regulation develops we think that it is likely to mean that spreads on bank bonds will trade at wider levels relative to history. Volatility in spreads will be persistent, implying investors will require a higher risk premium."

Bank debt is currently worth $3 trillion – 44% of the total market. Future fundraising could total $1 trillion.

German Chancellor Angela Merkel had warned late last year that the private sector would need to bear some of the pain involved in bank refinancing. As part of the overall restructuring effort, regulators have said that new subordinated debt would need to be issued. Basel III would require banks to boost their capital reserves.

Investment banks have previously warned that buyside investors would react negatively to such regulatory pressures. Fraser's warning appears confirmed these fears. The new terms and conditions may be off-putting to some institutional investors," he said.

"As well as having to adjust to a new regulatory era in which bondholders may have to absorb losses in failing banks, investors also need to understand the complex structures in the next generation of securities issued by banks."

Changes in the international regulations governing the use of senior bonds as capital, called Basel III, kick in from 2013. The new rules mean that so-called "bail-in" clauses, that make bondholders take a certain amount of pain in the event of a bank failure mean that bondholders are far more exposed to losses than they have been in the past.
It is fairly obvious from those words that debt funding is expected to come at a higher price under a more regulated system.
But it isn't just debt funding side of the equation where regulation needs to be priced in.  As I mentioned recently Australia introduced new consumer protection legislation on January 1, and although I have been told by many that lenders are seeing this merely as a "nuisance",  others have informed me that its impact could be significant. ( Sorry I can't reveal sources on that one ).
I posted yesterday that there may be some early evidence  from January's credit data that this legislation is having more of an impact than people expected;  it is however too early to tell if that is correct. If you want more information on that law please see here and here.
That however is not the only piece of legislation regarding credit that is going to be introduced. 3 days ago the Australian Minister for Privacy and Freedom of Information announced that he had.
…. provided draft comprehensive credit reporting provisions to a Senate Committee for its review.

Credit reporting is the assessment of financial and other information about a prospective customer by a financial institution to assess their suitability for credit products.

The new credit reporting provisions are part of a broader suite of reforms the Gillard Government is preparing to implement in response to the Australian Law Reform Commission Report, For Your Information: Australian Privacy Law and Practice.

Under the Privacy Act, financial institutions are required to protect consumers' private information, including details they use to assess a customers' eligibility for banking products.

"The proposed provisions will permit credit providers to use more information than currently permitted when assessing an individual's suitability to access credit," Mr O'Connor said.
This is the next step in the introduction of comprehensive credit reporting in Australia.  So what is it ?
Australia currently operates under a 'negative' reporting system where the centralised information kept on consumers' credit histories is limited essentially to certain personal details together with data on credit defaults and the number of applications for credit made by individuals (but not whether these applications were accepted or declined). In other words, the system records negative or neutral data about individuals while excluding 'positive' information. 

Comprehensive reporting seeks to broaden the type of information collected. The objective is to obtain a more accurate and 'comprehensive' picture of an individual's credit history and present credit-worthiness. Such information might include an individual's credit limits, current credit exposures and balances, the age of these exposures, past and present repayment patterns, delinquencies and defaults and the outcome of previous credit applications.
When this law is finally enacted credit providers will gain access to the following data.
Whether a person is making timely payments on their credit.
Whether they have been accepted/rejected for credit
The limits of their current credit including loans.
This available amount of redraw in their credit products.
The outcome of these changes is that credit providers can more easily detect people who are experiencing credit stress.  If a client has already maxed out all of their credit cards, then they will probably not be able to obtain another credit product. Currently, unless someone defaults on a credit card (or other loan), credit providers are blind to such details and therefore willing to provide more debt. 
I would expect that this legislation combined with the new consumer protection legislation will mean that credit providers will be much less willing (or unable) to provide higher levels of debt to people with an existing high debt burden.
Although I think both of these pieces of legislation will lead to more prudent lending, I also think that just like the implementation of Basel, they will lead to a fall in credit issuance. This additional stability will therefore come at a "cost" to the broader economy.