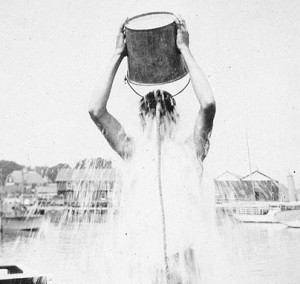 From today's AFR:
The Gillard government's revised mining tax will collect $60 billion less over 10 years that the resrouce super profits tax, raising questions about whether it can fund higher superannuation tax concessions and infrastructure spending.

New figures released under the freedom of information (FOI) laws reveal that the mineral resource rent tax will collect more tax in its first year than the original resource super profits tax. But from then on, revenue losses from the new tax start to climb, the Treasury documents reveal.

In 2017-18, the MRRT is forecast to collect just $3 billion, compared with the $14.5 billion that would have been collected by the RSPT.

The shortfall is forecast to total $60.5 billion in the decade after the tax begins in 2012-13.
Now, one proviso. We know Treasury is bullish on China so these projections are no doubt based on the endless urbanisation premiss.
That said, anyone wishing to go through year by year, for a full dose of volcanic rage, find the Treasury documents below. A few quick calculations to get the anger simmering:
– the miners invested $27 million in ads for a return of $60 billion over ten years. That's 2222% before interest
– the Gillard government gave up $6o billion over ten years (before interest) to retain government
– the MRRT deal increased first year takings and lowered all years after that. Given only two years of projections were released prior to the election, that reeks of politics trumping the national interest in negotiations
– At 7% return, we've forsaken a $94 billion sovereign wealth fund in 2020/21
And from the SMH:
Global mining giant BHP Billiton has posted a record half-year profit of $10.52 billion, upped the dividend it will pay shareholders and plans to return $10 billion in cash to its many shareholders.

For the six months to the end of December, the company posted revenue of $US34.166 billion ($34.01 billion) this morning, up 39 per cent on the same period the year for 2009.

Much of the rise was attributed to soaring iron ore, copper and oil prices, mainstays of the world's biggest miner's business.
Failing to conceive, debate and negotiate a fair dinkum resource rent tax was an historic blunder.
Latest posts by David Llewellyn-Smith (see all)