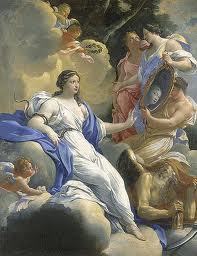 As mentioned in my last couple of posts, new consumer protection legislation was introduced on January 1 to little media attention. Early last week I noted that the legislation could be having a greater impact on lending than many expected.
However the true measure of the impact of legislation is just how loud the effected vested interests scream (hat tip richard b).
Brokers have come out in support of RE/MAX Geoff Baldwin's comments that the new NCCP legislation will negatively impact older borrowers.

Yesterday, RE/MAX's Western Australian managing director Mr Baldwin said any one over the age of 50 could find it hard to seek finance under the National Consumer Credit Protection Act.

According to Mr Baldwin, the NCCP laws will force brokers to prove a borrower has the capacity to repay the loan in full at retirement age without selling their owner occupied property.

The Adviser was yesterday inundated by responses from brokers supporting Mr Baldwin's critiscims of the NCCP Act.

Aussie broker Warwick Hoy backed Mr Baldwin, describing the new legislation as "draconian".

"Why should someone 10 years out from retirement be prevented from buying a property and using the equity gained over that time to add additional retirement funding," Mr Hoy said.
The part of the new act Mr Hoy has an issue with is defined below
The key obligation for licensees is to ensure they do not provide, suggest, or assist with a credit contract that is unsuitable for the consumer. This obligation requires licensees to reasonably inquire and verify customer's financial circumstances to make an assessment that the credit contract will meet the consumer's requirements and that the consumer has the capacity to repay the contract.
It all centres on the "capacity to repay".  Mr Hoy, a broker, seems to think that by purchasing a property and holding it for 10 years then you will automatically have the capacity to pay back any outstanding loan balance simply by selling it. 
This could be a fair assumption, but the entire premise of his argument is that the property value will not be below the value of the mortgage when they come to sell it. Fair enough, given the recent history of Australian housing you would assume that to be correct.  But then again so did people in Japan and the US.. Oh and the Gold Coast for that matter
…. even before the floods there were concerns that at least 30 per cent of Gold Coast property values were lower than the mortgages.
Not convinced by the financial side of the argument? Bring on the moral high ground .
"I know regulation is necessary, but this is draconian."

Mr Hoy's comments were largely echoed by The Mortgage Gallery's Bruce Downing.

According to Mr Downing, the new legislation violates one of the key pillars of Australian society – lack of discrimination.

"This is just another example of the danger of letting bureaucrats, who have no idea how things work in the real world, make rules about things they neither have any practical experience with, or even understand," Mr Downing said.

"I'm all for regulation and believe that all brokers should be licensed and adhere to strict ethical standards, but NCCP goes way beyond that as it imposes the will of a few uninformed and ideologically motivated individuals on the whole nation."
Hmm .. financial self-regulation. I am not sure the GFC is that distant a memory. Maybe they can try again in another 5 years.
But just in case you were concerned about the discriminatory effect this legislation is having on the 55+ demographic, have no fear. The courier mail claims the law discriminates against lots of other people as well.
Mortgage lenders are slashing the amount they will lend to couples with children, arguing they are less capable of meeting their monthly repayments than childless borrowers.

Banks and building societies have reduced maximum loan sizes for families because of new laws governing "responsible lending" that kicked in on January 1.

Now, instead of each lender estimating how much it will cost to bring up children or ignoring children altogether most use a universal formula based on the Henderson Poverty Line, a standardised guide to the modern cost of living.

The result is that the number of children a family has radically reduces borrowing capacity.

Mortgage insurer Genworth provides a guide to mortgage brokers of the biggest loans that should be offered, based on the HPL.

It shows that a couple with an income of $60,000 applying for a home loan at 8.5 per cent, and who have no children, could qualify for a maximum loan of $280,000.

These amounts do not take into account family tax benefit payments, which can average about $4000 a year per child and which lenders generally add to an applicant's income.

Once the tax benefit is factored in, Genworth's maximum advised loan ranges from $280,000 for a couple with no children to $229,000 for a family with four kids almost 20 per cent less than a childless couple.
Is this new? I am sure that dependents were always factored into mortgage limits.
So is the legislation actually holding back older people from taking on an ew mortgage? Are the lenders actually "slashing" the amount they are lending? Or are vested interests just talking their books and rolling out the usual anti-government lobbying ?
The fact that the brokers and real estate agents are grumbling suggests it is having some effect, but the jury is still out until we get some actual lending data to validate the claims. However this could  help explain the slow start to the Real Estate year.
The weekend's 48 per cent auction clearance rate has done nothing to assuage the nervous anticipation about the direction of the residential property market this year.

It was well below last year's opening weekend figure of 68 per cent, and puts this month in line for its weakest result since 2005.