In what could be the most under reported legislative change in Australian history, new consumer protection legislation came into effect on January 1st 2011 which seems to suggest that the days of "easy" credit are over.
Access to credit has become more difficult with enforcement from this week of new laws that demand greater scrutiny of borrowers from credit card, mortgage and personal loan providers.

The laws are part of the National Consumer Protection Package and place a greater onus on lenders and brokers to ascertain that their customers are able to repay loans and meet lending costs.
The new laws cover may aspects of consumer protection, and responsible lending is just one of them. The governments' glossy brochure on the changes is here and has some remarkable content and iconography.. Look they have got a beautiful baby !!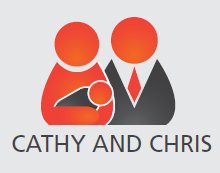 Responsible lending has two core elements

if a loan is considered to be unsuitable for a consumer; and

if they do not have the capacity to repay the loan, they will not be provided with the loan
This is new ? Prior to this new legislation it was ok for Australian lenders to issue loans to people knowing they couldn't pay them back ? Really ? That could explain some of the things we have witnessed over the previous decade, but surely that wasn't enshrined in legislation.
The major parts of the latest legislation are that the lenders or lending assistants must:
provide a credit guide that discloses information about the lender, including all fees, charges, interest and commissions they will receive.

not provide, suggest, or assist with a credit contract that is unsuitable for the consumer.
Again we have to ask why this is new, have lenders been able to provide unsuitable credit contracts to people prior to January 1st 2011?
A much more detailed version of the latest changes is the explanatory memorandum and again it contains some interesting reading.
Chapter 3 – Section 3.5

The key obligation for licensees is to ensure they do not provide, suggest, or assist with a credit contract that is unsuitable for the consumer. This obligation requires licensees to reasonably inquire and verify customer's financial circumstances to make an assessment that the credit contract will meet the consumer's requirements and that the consumer has the capacity to repay the contract.

Section 3.8

The May 2008 final Productivity Commission's report on the Review of Australia's Consumer Policy Framework (the PC Report) noted an increased use of credit in Australia over the last 20 years. Increased use of credit has led to higher levels of household indebtedness which impacts on household financial capacity and ability to respond to changing circumstances such as interest rate increases, a slowdown in economic conditions or rising unemployment. Evidence suggests that these increases have come about mostly as a result of the growth in the size of home loans over the years.

Section 3.17

The Code contains a provision that imposes 'up front' obligations on any party to a credit transaction. These obligations set out that 'a person must not a make a false or misleading representation in relation to a matter that is material to entry into a credit contract or a related transaction or in attempting to induce another person to enter into a credit contract or related transaction'. This places accountability on all parties to a credit transaction, borrower, credit assistant and lender alike to conduct themselves honestly and transparently.

Section 3.65

In order to appropriately meet the requirement to make an assessment about the unsuitability of a suggested contract for the consumer or of a contract application in relation to which they are providing assistance, the credit assistant must:

make reasonable inquiries about the consumer's requirements and objectives for the credit contract;

make reasonable inquiries about the consumer's financial situation; take reasonable steps to verify the consumer's financial situation; and make any inquiries or take any verification steps as prescribed by the regulations.
This certainly reads like it should improve credit standards, especially if any of these things were actually allowed previous to this new legislation; and we applaud this legislation if this is the case. However, if that is true then this is pretty terrible news for lenders and the housing market because it just adds to the other lack of drivers for new debt issuance. This could however explain why it has been so under reported.
We would be interested to hear from any of the finance professionals or lenders in our audience to get their version of what this actually means.
---
Disclaimer: The content on this blog is the opinion of the author only and should not be taken as investment advice. All site content, including advertisements, shall not be construed as a recommendation, no matter how much it seems to make sense, to buy or sell any security or financial instrument, or to participate in any particular trading or investment strategy. The author has no position in any company or advertiser reference unless explicitly specified. Any action that you take as a result of information, analysis, or advertisement on this site is ultimately your responsibility. Consult someone who claims to have a qualification before making any investment decisions.