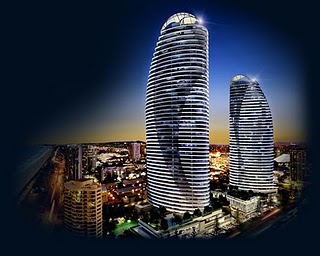 We have said previously, as credit issuance falls the market collapses, this in turns takes down businesses , which takes down the economy and then the banks.
As we showed last week credit issuance in Queensland has been trending downwards since the GFC. Now that the short-lived government supported debt bubble caused by the first home buyers grant boost has dissipated the trend continues.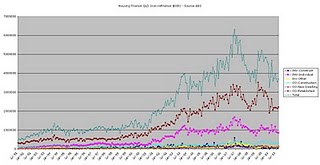 So today it is with little surprise that we note that the Gold Coast is moving to the next level.

ONE of Australia's largest apartment tower projects, the $850 million Oracle Broadbeach complex on the Gold Coast, is in receivership. The 505-apartment complex at Broadbeach was being developed by Niecon subsidiary South Sky Investments.

South Sky Investment director Michael Nikiforides placed the company into receivership.

It is the second Niecon-related business to fail.

This month the Nirvana by the Sea residential Gold Coast project was also handed over to its financier.

It is understood that the completed Oracle project collapsed because of problems with settlements of up to 400 apartments within the towers that had been pre-sold before the global financial crisis.

After the crisis hit, many were unable to come up with the cash.

The apartments had been in the process of settling since October, sources said.
This is no "two-bit" apartment complex; this is a massive twin tower complex that takes up an entire block at Broadbeach. We actually spoke about this complex previously where we noted the large hit the banks are taking and also that there are a number of other large developments in the same area in the same predicament. These were all funded in the boom times on a promise of payment by money that is no longer available. Everyone wants out as the Gold Coast market collapses, this isn't going to help.
Once again we repeat. It has only just begun, without further government intervention the Queensland economy is in deep trouble. We have little doubt that a recession is coming.
---
Disclaimer: The content on this blog is the opinion of the author only and should not be taken as investment advice. All site content, including advertisements, shall not be construed as a recommendation, no matter how much it seems to make sense, to buy or sell any security or financial instrument, or to participate in any particular trading or investment strategy. The author has no position in any company or advertiser reference unless explicitly specified. Any action that you take as a result of information, analysis, or advertisement on this site is ultimately your responsibility. Consult someone who claims to have a qualification before making any investment decisions.