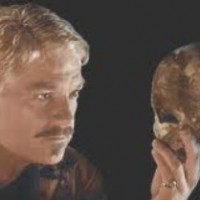 Warwick Smith, a research economist at the University of Melbourne, has published an interesting article in The Age today claiming that the Government's focus on small government and expenditure cuts are ill-founded, and instead Australia should look to increase its tax take to fund essential social services:
Joe Hockey has been talking non-stop about how the country is running out of money for Medicare, for the ABC, for welfare and for education…

…If we look at the 20 countries with the highest GDP per capita we find quite a few have much higher rates of tax as a proportion of GDP…

Most of these high taxing, high GDP per capita countries have low unemployment, low inflation and score very well on various measures of life satisfaction and wellbeing. Their existence and their success prove Abbott and Hockey wrong and demonstrate that there is another path to prosperity, one that also leads to less inequality while maintaining very high living standards for the overwhelming majority…

We can easily pay for all the things Joe Hockey claims we cannot afford if we are prepared to increase government revenue. In my opinion, the first place to start would be tax expenditures (tax deductions or exemptions).

Treasury forecasts that next financial year we will spend over $45 billion in total on superannuation tax concessions, around $17 billion of which will go to the top 10 per cent of income earners.

We also spend over $8 billion a year giving concessional treatment to capital gains earnings and allowing negative gearing.

…there is plenty of cash to pay for Medicare, education and the ABC if Joe Hockey is prepared to look around.
Related Posts via Categories