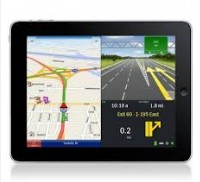 The Australian has reported today on a new report by the Productivity Commission proposing to charge motorists for every kilometre that they travel, in a bid to boost private investment in roads:
Central to the new report is a plan for Canberra to help the states set up pilot projects that use sat-nav systems in cars to track vehicles and apply a charge for the distance each driver travels.

This would be more efficient than relying on fuel excise to pay for roads because the charges would tell governments which roads were used most, giving an incentive to upgrade them.

"If motorists already pay their way, the greater efficiency arising from road pricing reform could be promoted as giving motorists more and better roads for a similar amount of money," says the draft public infrastructure report.

"More widespread direct charging of light vehicles has the potential to provide a better road system for motorists, if combined with reforms that hypothecate the revenue to efficient road provision."
While good in theory, there are some practical issues with implementing such a measure.
First, the Federal Government collects roughly three times more in excise than it spends on roads, hence road investment is already being over-recovered from motorists. Unless excise is to be cut significantly in exchange for direct road user charging, then motorists will find themselves paying even more.
Second, fuel excise works as both a road user charge and an indirect pollution (Pigovian) tax, since it favours fuel efficient vehicles. If excise is reduced in favour of direct charging on a per kilometre basis, then there will be less incentive to drive a fuel efficient vehicle, since the effective charge on, say, a Toyota Prius would be exactly the same as for an inefficient vehicle such as a Chrystler Charger.
Third, some roads, such as local streets, are provided mostly for amenity value rather than servicing heavy traffic loads. Accordingly, direct road charging could channel funding to owners of major roads at the expense of local roads, potentially leading to underinvestment in the latter.
Finally, there are obvious privacy issues with the Government (or private agencies) being able to track everyone's movements and whereabouts.
Overall, the Productivity Commission has raised an interesting proposal, which has some merit. But there are a number of barriers that need to be overcome before such an approach is workable.
Related Posts via Categories