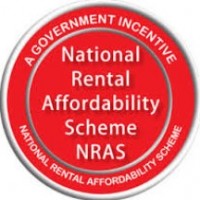 The Australian has continued its justified attack on rorts in the $4.5 billion National Rental Affordability Scheme (NRAS), which has seen large sums of taxpayer money used to subsidise rental accommodation for international students.
Today, the newspaper has uncovered that half of all university accommodation built under NRAS nationally, and 70% in Victoria, has been let to foreigners, raising legitimate concerns over the efficacy of the Scheme:
The figures supplied by the Department of Social Services reveal that of the 622 taxpayer-assisted units built on or near university campuses in Victoria, 422 of them – 70 per cent – are filled by international students…

The Department of Social Services said $147 million of federal funds had been spent on the NRAS so far, used to build some 20,000 units. As the incentives on each NRAS unit run for a decade, the ongoing subsidy will cost the government about $200m a year in coming years, rising as more housing is built…

While the intended beneficiaries of the policy were low-paid workers, the fact that the incentive remains the same regardless of how many bedrooms are in the property has made it attractive to universities and student housing providers. Students – including foreign students often backed by wealthy families – usually don't breach the $47,000-a-year earnings cut-off.
Using taxpayer funds to subsidise foreigners is ridiculous, and the funds should instead be targeted at low income locals. The incentive structure of NRAS should also be changed to encourage the construction of larger apartments and houses suitable for local families, rather than shoebox-sized apartments for students.
That said, I would hate to see NRAS abandoned altogether because of these rorts. Given many lower income Australians are unlikely to ever be able to afford their own home, as well as the busted state of Australia's rental market (whereby insecure one-year rental terms are commonplace), there is scope for the Government to assist in the provision of longer-term affordable leases that provide renters with greater security of tenure.
NRAS is not bad in principle, rather it has been implemented poorly with bad incentives built-in. Fix these incentives, and ban provision to foreigners, and you have the makings of a good Scheme.
Obviously, freeing-up the supply-side of the housing market would also help to ameliorate some of the pressures emanating from high rental costs, and should also be pursued with vigour by the various levels of government.
Related Posts via Categories