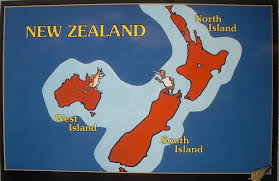 New Zealand continues to leave Australia for dead when it comes to housing policy.
Unlike the Reserve Bank of Australia (RBA) and the Australian Prudential Regulatory Authority (APRA), which continue to hose down concerns about risks building in the Australian housing market, New Zealand's central bank and prudential regulator, the Reserve Bank of New Zealand (RBNZ), took the bold move last year of implementing macro-prudential curbs on riskier mortgage lending in a bid to cool house prices. So far, the intervention has worked, with the percentage of high loan-to-value ratio mortgages plummeting and New Zealand house prices softening.
And whereas the RBA has played-down the structural factors pushing-up Australian house prices, the RBNZ has issued numerous stern public warnings to policy makers that they must address housing affordability front-on via reforms to its constipated planning and land-use systems, which have made New Zealand housing supply unresponsive and helped to push-up prices, in the process increasing speculative activity and panic buying from those affraid of "missing-out".
The pull-back in credit to higher risk borrowers from the RBNZ's macro-prudential curbs, as well as the ongoing "moral suasion" about the dire need for policy reform, has thrown weight behind the New Zealand National Government's push to liberalise the supply-side of its housing market.
New Zealand Deputy Prime Minister and Finance Minister, Bill English – a known reformer – wrote the introduction to the 2013 Demographia Housing Affordability Survey, whereby he noted:
"It costs too much and takes too long to build a house in New Zealand. Land has been made artificially scarce by regulation that locks up land for development. This regulation has made land supply unresponsive to demand. When demand shocks occur, as they did in the mid-2000s in New Zealand and around the world, much of that shock translates to higher prices rather than more houses."
Could anyone imagine an Australian politician making such statements?
And the New Zealand National Government has embarked on a long-term reform process aimed at freeing-up land/housing supply, as explained in detail here.
Yesterday, Mr English took the fight to Auckland's entrenched anti-sprawl "NIMBYs" (Not In My Backyard) and "BANANAs" (Build Absolutely Nothing Anywhere Near Anyone) groups in a speech at an Auckland Chamber of Commerce and Massey University luncheon, where he argued that the city must grow up and out if it is to accommodate its rising population and provide affordable housing options. He also argued that expensive housing risks crippling the New Zealand economy. From Interest.co.nz:
"With respect to so-called urban sprawl, I think that's a nonsense. If you're against urban sprawl and that means lower to middle income Kiwis can't buy a house and you can't build an apartment in the middle of Auckland for less than NZ$600,000, then that's too high a price to pay. And if it means driving up house prices in a way that wrecks the economy then that's too high a price to pay," he said.

"Funnily enough the people who are most worried about urban sprawl live in the middle of the city. They don't get to see it. How much time to they really spend out the end of the Western motorway or Botany? None actually. They think you should be able to walk to the countryside. Well…welcome to Gore. If you're really mad, that's where you should go. But they don't. They stay in Auckland Central," he said to laughter from the audience.

"What's actually happened is that the local authorities were keen for a denser city, but the inhabitants weren't, so they've jettisoned a fair bit of the densification aspect," he said.

"So if Auckland wants to grow now, it has to grow out because you don't want it to grow up. Now that's a fair choice, but please don't stop it from growing out as well, otherwise we'll get another few years of 15% house price growth and you get a real mess when it crashes," he said, adding the special housing areas agreed under the Housing Accord with the Auckland Council "do spread the city because the planning rules don't let you do anything else"…

"We're indifferent as a government as to whether you grow up or out. But you said don't grow up, so we expect to help you grow out."

English said people making planning decisions in Auckland, Wellington and Christchurch needed to understand they were making decisions about New Zealand's largest asset class, where the decisions they make affect the whole economy, not just your neighbourhood.

"Of course there's tension there, but we are pretty determined to turn ourselves into an affordable housing market," he said.

"There's no obvious reason why little old New Zealand should be one of the most expensive housing markets in the developed world. It really puts pressure on our households. It's one of the reasons why we have interest free student loans, working for families, subsidised early childhood care and savings are low," he said.

High mortgage costs were a reason why the Government provided payments supplementing incomes costing billions, "and a lot of that is driven by planning decisions in this city."
Could anyone seriously imagine an Australian politician – let alone the Deputy Leader of the Government and Finance Minister (equivalent to the Treasurer in Australia) – making such statements? All we have gotten so far from Treasurer Joe Hockey and Prime Minister Abbott are ringing endorsements of Australia's housing quango, which pumps demand and chokes supply.
As implied by English, urban sprawl is not the issue and focusing on it diverts attention from much more important policy matters. What matters is the standard of living and poverty reduction, which requires maximising discretionary incomes. That requires that the largest element of the household budget, housing, be affordable. It's as simple as that.
Of course, building should not occur in sensitive areas, but these are not large enough to be impediments to sufficient land supply to maintain (or in the case of distorted markets like New Zealand and and Australia) the competitive
land supply.
International planning expert, Alain Bertaud, puts it very squarely in his new "Cities as Labor Markets" reports:
"Increasing mobility and affordability are the two main objectives of urban planning. These two objectives are directly related to the overall goal of maximizing the size of a city's labor market, and therefore, its economic prosperity".
New Zealand's authorities understand these dynamics, whereas Australia's remain with their heads in the sand.
Related Posts via Categories