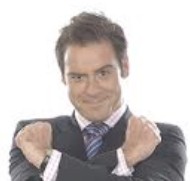 In a welcome development, Prime Minister Abbott has this afternoon taken a hard line on Qantas and played down the prospects of providing the airline with a debt guarantee, instead pushing for the abolition of the Qantas Sale Act, which limits foreign ownership in the airline. From The AFR:
Mr Abbott said the government would help Qantas by ensuring it could compete on a level playing field by lifting foreign ownership restrictions on the airline…

Mr Abbott told Question Time: "The difficulty is this. What we do for one business, in fairness, we have to make available for all business but I accept that Qantas does want a level playing field and the government is determined to ensure that they get an appropriate level playing field. In that sense, at least, Qantas does need this government's help"…

"The challenge for government is not to guarantee every single exist job, the challenge for government is to ensure there are new and better jobs available"…
This is a good move by Abbott. Lifting foreign ownership restrictions on Qantas would enable it to raise equity capital and relieve taxpayers of a bailout.
The Labor Opposition, unfortunately, does not see it the same way and is still pushing for taxpayer support:
Bill Shorten accused the government of sending up "thought bubbles with no visible outcomes" and urged the government to offer the airline an immediate debt guarantee, saying the foreign ownership questions was a "red herring".

"The Abbott government has known of a challenge to Qantas since December 6 but they've done nothing"…

Shadow aviation minister Anthony Albanese said the failure of the government to act was "irresponsible and characteristic of a government that had a plan to get into government but not a plan to actually govern. He said Thursday's announcements were "devastating for 5000 workers and their families".

He said the foreign ownership question was a "distraction" the government was using as an excuse not to act…

Labor would not support lifting the Sale Act but was prepared to consider lifting the individual foreign investment stake which is capped at 25 per cent.
Labor isn't even interested exacting an appropriate penalty in return for the guarantee, which should include firing the management and the board and taking a tax-payer equity stake.
If Australian icons like Rio and BHP are allowed to be majority owned, why shouldn't Qantas? It is a private company after all. Moreover, if it was to shut down, another airline would enter the market to fill the void, as occurred after Ansett's collapse. Employment impacts would also be muted.
The first best policy response is to remove regulatory impediments that prevent Qantas from competing, not throwing taxpayer funds at the company.
unconventionaleconomist@hotmail.com
Related Posts via Categories