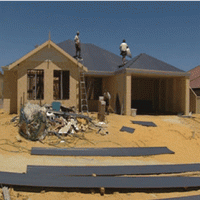 A disappointing aspect of today's housing finance data for November, released by the Australian Bureau of Statistics (ABS), was that mortgage demand for new homes remained flat over the month, although it did rise by 17.2% over the year and was tracking 12% above the 5 year moving average (see below charts):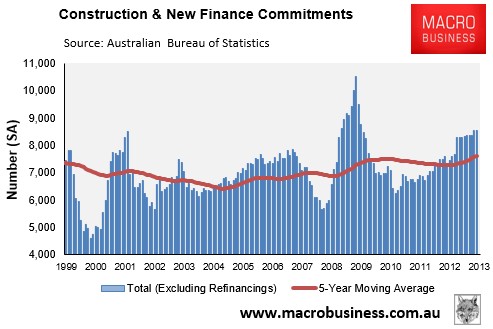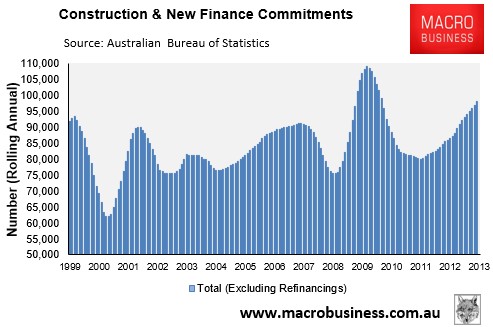 Looking at at the state-by-state breakdown, which is presented below on a rolling annual basis since it is not seasonally adjusted, shows that the recovery in new home finance continues to be driven by New South Wales and Western Australia, although Queensland and South Australia also seem to be picking-up as well (see next chart).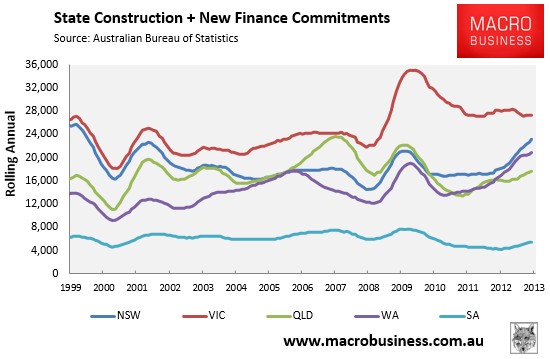 The outlook remains good for a cyclical lift in the new home sector. In addition to nominal mortgage rates remaining near the lowest level on record, all jurisdictions (except the Northern Territory) are in the process of shifting first home buyers (FHBs) grants towards newly constructed dwellings, which should shift FHB demand towards new construction in the months ahead [Western Australia and the ACT joined New South Wales, Queensland and Victoria in favouring new dwellings from the beginning of October 2013, with South Australia set to follow suit later this year].
That said, with land prices remaining stubbornly high, and state planning systems, taxation, and infrastructure provision remaining unfavourable towards new development, there are major structural impediments working against any construction uplift, meaning that the overall improvement in new home construction is unlikely to be anywhere near enough to pick-up the slack left as the mining boom unwinds (see next chart).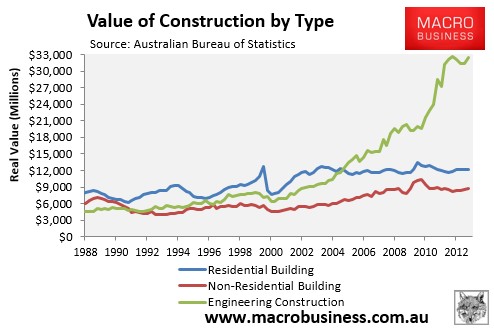 As argued repeatedly, a genuine and sustainable construction boom requires reforms to the supply-side, not demand-side stimulus.
Related Posts via Categories