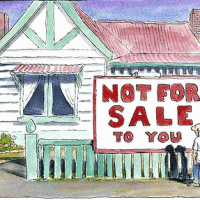 By Martin North. Cross Posted from Digital Finance Analytics Blog
We just completed some analysis from our surveys on the attitudes of first time buyers. We cut data from our 2013 and 2010 data sets to compare and contrast. Back in the heady days of 2009/2010, first time buyers made up to 27% of all purchases, today is only 8%.
We looked at those in the main urban centres of Sydney. Melbourne, Brisbane and Perth. Comparing the two years, we see a shift away from purchasing houses, especially in Sydney and Perth.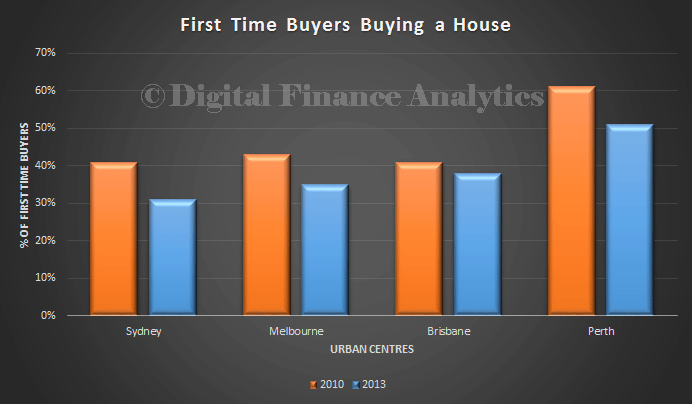 Thus we see an expected rise in the proportion of first time buyers purchasing a unit.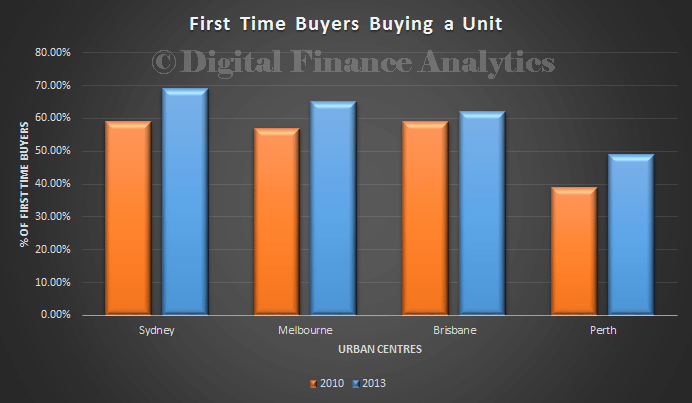 When we compared the elements which influence a buying decision, we see a stronger focus on price in 2013. Schools are important, then access to transport. We see consideration of absolute commute times to be less important now than in 2010.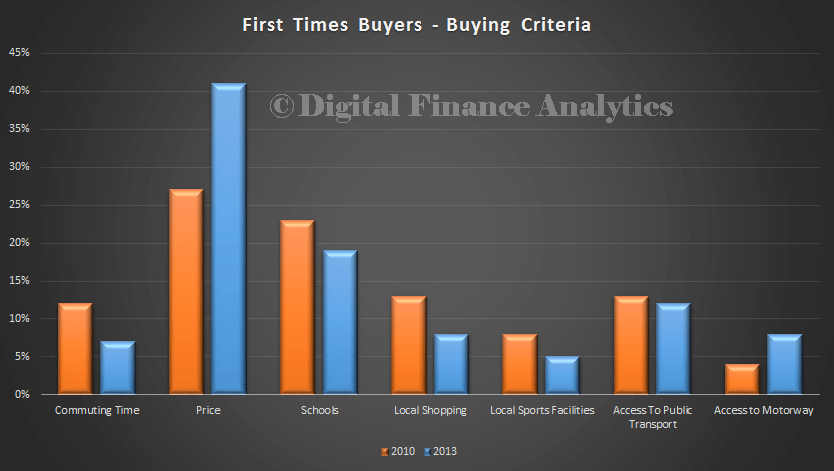 We asked about average commuting times, and on average first time buyers who bought in 2013 are spending more time commuting compared with those who bought in 2010. The average time spent travelling (there and back) in Sydney is now 160 minutes each working day. All the urban centres have seen considerable increases in travel times for recent purchasers.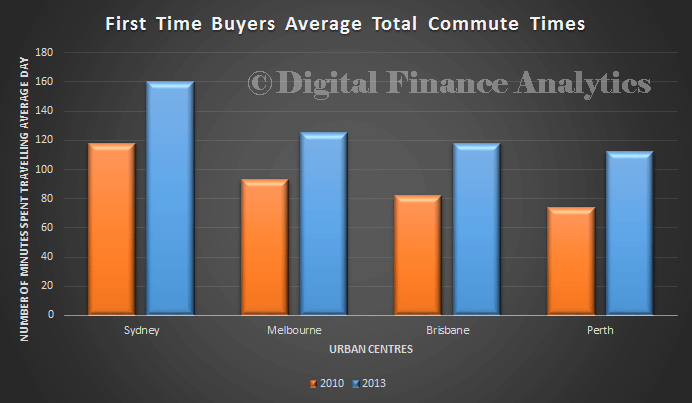 We find that most first time buyers are driving to work, although public transport is also being used by some. Mixed means changing during the course of the journey, but excludes, for example, a local drive to park at the station, or a short walk from the station to the office.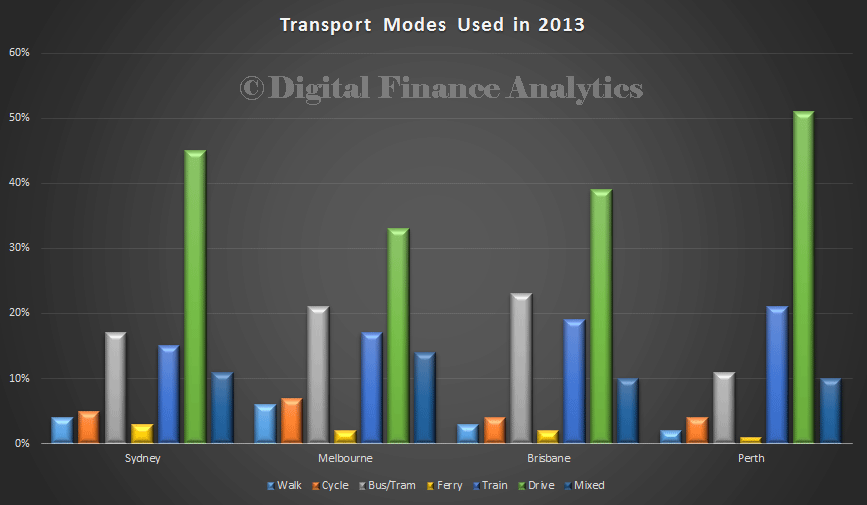 We found that many first time buyers have had to trade-off more extended commuting times to purchase affordable property, and that for many, new developments on the outskirts of town have little or no public transport, which forces people onto the roads. Extended commuting times of course add additional stress to households, and leaves less time for leisure and family. Life-work balance is being impacted. Extended times are not only explained by location, but also by congestion. Those who purchased in 2010 are also spending more time travelling now, because of slower traffic speeds.
The current residential property development models for new housing seem to be forcing poor life-style choices on many first time buyers. Perhaps it is time for a more radical look at town planning as part of a review of first time buyer housing.
Related Posts via Categories