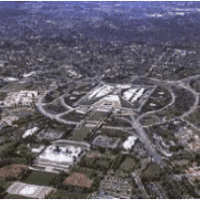 I wrote on Tuesday how the ACT Government is deliberately manipulating urban land supply in order to maintain exorbitant land/house prices.
Despite having an abundance of developable land, the Government has for a long-time drip-fed supply to the market, maintaining an artificial land shortage (scarcity) and, in the process, forcing buyers to pay high prices.
In 2010, at the height of the last housing boom, the ACT Government's supply restrictions even led to buyers camping out for up to one week in freezing conditions in order to secure a lot.
Now, we are seeing similar, albeit less extreme, conditions once more, with the careful release of a small parcel of lots by the ACT Government leading to land prices being bid up to exorbitant highs:
Land in the new Belconnen suburb of Lawson has been snapped up with blocks selling on average $100,000 over the reserve price at auction on Tuesday.

The Land Development Agency is auctioning 124 single blocks over two days in the first residential land release for the suburb.

During the first session of auctions, the blocks were selling for an average of $504,000 which was about $100,000 over the average reserve price…

Land Development Agency executive director of land development Chris Reynolds said the agency had not been surprised by the strong sales…

"What we've seen though is a very well informed market and purchasers willing to pay a little bit more to secure their dream home on some unique land that's well located."

He said a lot of people had been keeping an eye on the release of the land, which had been on the land release program for a long time.
And to think, the ACT Government is now looking to curb its land release program!
The median house price in the ACT is a whopping $562,000 according to APM, with median house rents a ludicrous $463 per week – ludicrous because the ACT is effectively a large town with abundant vacant land in and around the "city". This decision by the Government to strangle land supply will exacerbate any perceived land shortage and place upward pressure on prices, to the detriment of younger Canberrans and those locked-out of the home ownership.
The higher prices will also likely make it more difficult for the government to attract workers to the ACT and place upward pressure on wage costs.
In short, it is planning madness writ large.
unconventionaleconomist@hotmail.com
Related Posts via Categories