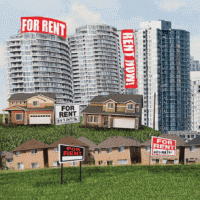 Australian Property Monitors (APM) has today released its rental report for the December quarter of 2013, which revealed a sharp divergence in rental price growth across Australia and between houses and units & apartments:

As shown above, Sydney house rents have flatlined whereas unit rental growth is powering. However, the opposite is the case in Melbourne, where house rents are finally recording growth after years of stagnation, whereas unit rents declined sharply over the quarter for a flat result over the year.
According to APM's Andrew Wilson, "Melbourne has even more supply coming on this year and there is not enough demand to keep up with it", suggesting that unit rental prices will continue to come under pressure.
This view is supported by the next chart from the Australian Bureau of Statistics (ABS), which shows that unit & apartment approvals in Melbourne has been running at an elevated level for an prolonged period of time: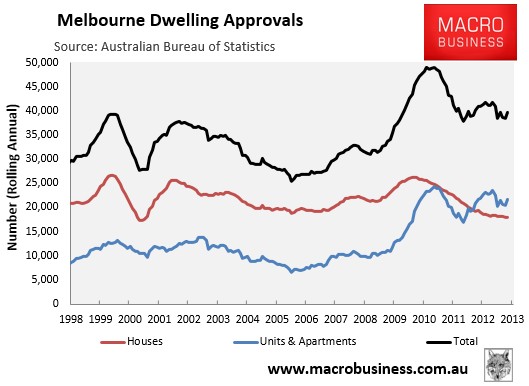 Not surprisingly then, Melbourne also has the lowest rental yields on offer, although this has been the case for quite some years now:

It's also worth noting from the above that Sydney's rental yields have fallen significantly as price growth has far outpaced rental growth.
The full APM release is available here.
Related Posts via Categories