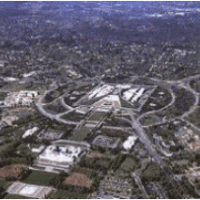 In mid-January 2003, just days before bush fires hit the outlying suburbs, my girlfriend (now wife) and I moved to Canberra from Melbourne so that I could commence work as an economist at the Australian Treasury.  Fortunately for us, we had secured rental accommodation in December 2002, so were unaffected by the severe rental squeeze caused by the destruction of around 500 homes in the capital.
The supply situation in Canberra was already very tight, and the cost of renting prior to the bush fires was well beyond what could be found in Melbourne. Many others that arrived into the ACT after the bush fires were forced into expensive share accommodation, often located in the far outer suburbs or in regional New South Wales.
One thing that separates Canberra from the major capitals is that there are swathes of vacant land located within only a moderate commute of the various activity centres, be it Civic, Woden, Tuggeranong, Belconnen, or Gungahlin. In an open market, free from excessive government interference, such land would be made open to development, ensuring that land prices remained affordable for housing.
Alas, such a situation does not exist in the ACT. Instead, the government owns most of the available land, which it rations to the market via a quota system, thus ensuring that land prices remain high and homes are overly expensive.
Indeed, a 2011 report from the ACT Auditor General found Canberra's land supply policies to be lacking, resulting in a structural undersupply of land made available for development and deteriorating housing affordability:
…the land supply and release process and programs to date have not been effective in achieving the Government's stated objectives, which include meeting demand, providing affordable land and housing and establishing an inventory of serviced land….

ACT Government agencies have not used a robust model in identifying residential dwelling demand…

Agencies have consistently under-estimated the apparent demand for residential dwellings within the ACT, and ACT Government land release targets have been significantly and frequently revised upwards in recent years. Despite the current accelerated land programs, there was evidence of a shortage of the supply of residential land, capable of being built on, to meet the pent-up and on-going strong demand.
Indeed, the artificial strangulation of supply by the ACT Government has led to buyers literally camping-out for lots:
The ACT's government resorted to a "virtual" ballot after buyers camped out for a week in freezing temperatures to secure blocks of land…

In Canberra's Forde, a new suburb 14km north of the city, hopeful buyers spent up to a week queuing and camping…

Developers eventually allocated numbers to potential buyers and sent them home…

"There were campervans, people in caravans and tents – it was quite a sight," Mr Lynch said of the buyers queuing a week ago to get a toehold in the Canberra market…
While the ACT Government has since moved to a balloting system, it continues to drip feed lots to the market via a quota system, thereby ensuring land prices remained high:
In [the ACT's] ballot [system], potential buyers register online and receive a number which is entered into an electronic ballot draw system.

Ballot numbers are drawn sequentially and results are uploaded on to the LDA's website.

If successful in a ballot people are invited to select and purchase a block…

More than 800 people registered  for a ballot of 98 blocks at Jacka last year. At Harrison more than 1800 registered  for 294 single residential blocks offered.
Mid last year, it looked like the ACT Government was moving to right past housing wrongs, announcing that it would significantly boost land supply across the Capital:

Unfortunately, the ACT Government is now set to reverse its position, flagging that its will slow its land release program and thereby maintain artificial scarcity of land supply and sky high land prices:
"The ACT government will reduce its land release program as the territory's rate of population growth slows…

'Given that half of all jobs in the city are coming from the major employer, that decision of theirs has to slow population growth," he said…

He said a boom between 2008 and 2013 "both in terms of our economy and our population" would not be replicated in the next four to five years.

"What we'll be looking at is a reduced land release program – releasing land over a longer period," he said.

The move would slow commercial and residential development, Mr Barr said. "The city is going to grow more slowly."

"That's the bottom line. That flows through to our budget, our infrastructure decisions, the pace of land release, how much commercial and industrial land the market can absorb [and] what demand there'll be for residential land in various locations."
The median house price in the ACT is a whopping $562,000 according to APM, with median house rents a ludicrous $463 per week – ludicrous because the ACT is effectively a large town with abundant vacant land in and around the "city". This decision by the Government to strangle land supply will maintain the status quo, to the detriment of younger Canberrans and those locked-out of the home ownership.
Further, given the ACT Government has failed to accurately project housing demand in the past – as acknowledged by the Auditor General – what makes the Government think that it can accurately assess the situation this time around?
Related Posts via Categories