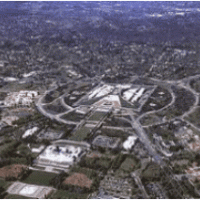 I wrote last week (here and here) how the ACT Government is deliberately manipulating urban land supply in order to maintain exorbitant land/house prices.
Despite having an abundance of developable land, the Government has for a long-time drip-fed supply to the market, maintaining an artificial land shortage (scarcity) and, in the process, forcing buyers to pay high prices.
Today, reports have emerged that the ACT government's Land Development Agency has chosen to go it alone in developing greenfield sites for housing, fully monopolising land supply in the process:

The government has quietly ended its policy of selling a third of its available land for housing to property developers and another third as joint ventures.

The territory's land development body will take on responsibility for readying new sites for housing in greenfield areas such as Moncrieff and Throsby, putting a halt to the practice of selling large parcels of land to developers.

Industry groups have reacted angrily to the shift…

The Master Builders Association has also warned of a looming gap in the market for new sites for stand-alone houses as a result of delays in Commonwealth environmental approvals for greenfield developments...

[Chief Executive, David Dawes] confirmed the agency had ended its practice of selling large parcels of land to developers and would instead offer lots of varying sizes for sale to builders.
As noted last week, the ACT Government's performance releasing land has been nothing short of dismal.
A 2011 report from the ACT Auditor General found Canberra's land supply policies to be lacking, resulting in a structural undersupply of land made available for development and deteriorating housing affordability:
…the land supply and release process and programs to date have not been effective in achieving the Government's stated objectives, which include meeting demand, providing affordable land and housing and establishing an inventory of serviced land….

ACT Government agencies have not used a robust model in identifying residential dwelling demand…

Agencies have consistently under-estimated the apparent demand for residential dwellings within the ACT, and ACT Government land release targets have been significantly and frequently revised upwards in recent years. Despite the current accelerated land programs, there was evidence of a shortage of the supply of residential land, capable of being built on, to meet the pent-up and on-going strong demand.
In 2010, at the height of the last housing boom, the ACT Government's supply restrictions even led to buyers camping out for up to one week in freezing conditions in order to secure a lot.
Moreover, just last week, the careful release of a small parcel of lots by the ACT Government led to land prices being bid up to exorbitant highs, with blocks selling on average $100,000 over the reserve price (i.e. $500k for a 500 sqm lot).
And to prove the point that land supply is being restricted, a search on the Land Development Agency's website for available lots yields the following result:

Says it all really. Despite being one of the least densely populated cities in Australia, there are no residential lots available to buy. Hence, my claim that there is an artificial land shortage juicing ACT house prices.
Related Posts via Categories