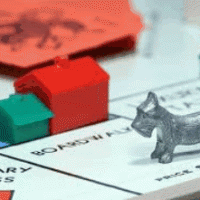 Goldman Sach's Australian chief economist, Tim Toohey, believes that the Australian Prudential Regulatory Authority (APRA) may look to impose macro-prudential curbs on investor morgage borrowing should Australian house price growth accelerate. From the Weekend Australian:
Investors have contributed 54 per cent of the bounce in mortgage lending in the past six months, according to UBS, pricing out first-home buyers…

"A pick-up in house prices is good, it might bring consumption on, but it also is something the Reserve Bank under the surface would be uncomfortable with," Goldman Sachs chief economist for Australia Tim Toohey said.

Mr Toohey said the RBA would not want to see the acceleration in house prices extend for long. "It would be testing their limits of patience, I think, if six months on . . . we're looking at mid-teens for house prices," he said…

"Maybe the last tool in the kit they can deploy is to have another rethink about macro prudential rules to skew it towards new (housing) away from established, because it does seem this is actually a crisis in terms of the shortage of housing," Mr Toohey said. "That is a big deal. The worst thing that can actually happen is the investors damage affordability so much you cannibalise the recovery.

"It probably wouldn't be that popular but I do think we could have a scenario where you put speed limits on investor lending…"
While I strongly disagree that "a pick-up in house prices is good",  since it increases imbalances in the economy, worsens affordability and inequity between young and old, as well as the asset rich and asset poor, I obviously strongly support macro-prudential curbs on higher risk mortgage lending, having lobbied for their implementation for a year.
If APRA and the RBA are likely to grow increasingly concerned with strengthening house prices on the back of strong investor demand, then why wait to implement reforms? As the latest APRA statistics show, investors accounted for 35.2% of mortgage in the June quarter of 2013, with 38.7% of total mortgages interest only. Given the proportion of high loan-to-value ratio lending is also up significantly, surely it would be more prudent for APRA/RBA to act now rather than wait until the damage is already done.
Moreover, if the RBA and APRA are concerned about investor speculation, why not lobby the Government to wind back tax negative gearing, which are largely responsible for the strong investor demand for housing, the overwhelming majority of which is in pre-existing dwellings?
The longer Australia's financial regulators sit on their hands and let imbalances worsen, the greater the risk of financial instability when the tides goes back out. Better to take action now rather than after the horse has bolted.
unconventionaleconomist@hotmail.com
Related Posts via Categories