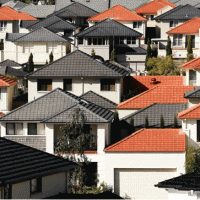 The Australian Bureau of Statistics (ABS) has just released housing finance data for the month of December, which registered a seasonally-adjusted -1.5% decrease in the number of owner-occupied finance commitments over the month. Analyst's had expected zero growth over the month:

The fall in finance commitments was caused almost entirely by a -4.3% plunge in refinancings on established dwellings (see next chart).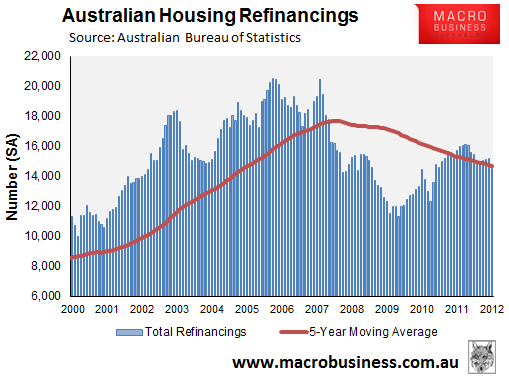 Arguably, the most important figure in the release is the number of owner-occupied housing finance commitments excluding refinancings, which registered only a seasonally-adjusted -0.1% fall over the month, but remains some -6% below the five-year moving average level.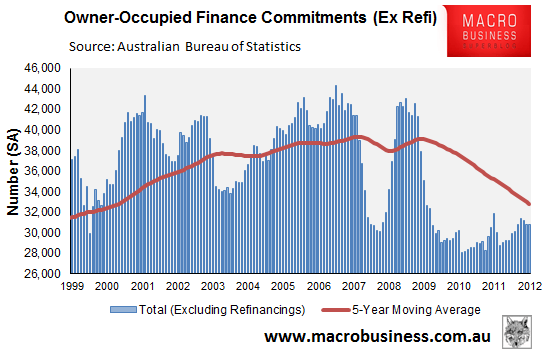 The number of owner-occupied housing finance commitments (excluding refinancings) in December were also -3.5% lower than the same time last year, although last year's result was impacted heavily by the pull-forward of demand from New South Wales first home buyers seeking to beat the cancellation of stamp duty concessions.
The uptrend that had been aparent since February 2012 has now receded, with the series now declining for three consecutive months: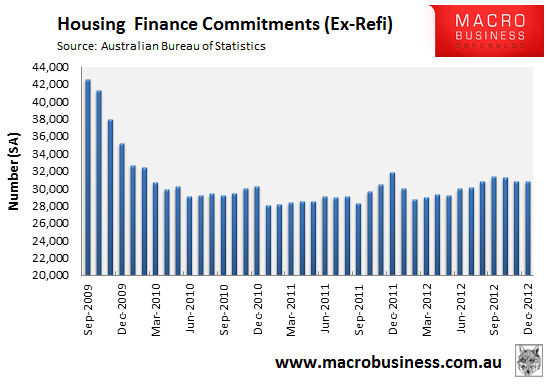 Unfortunately, the ABS only provides the value of investor finance commitments. These were down by -2% in December, the second consecutive monthly fall: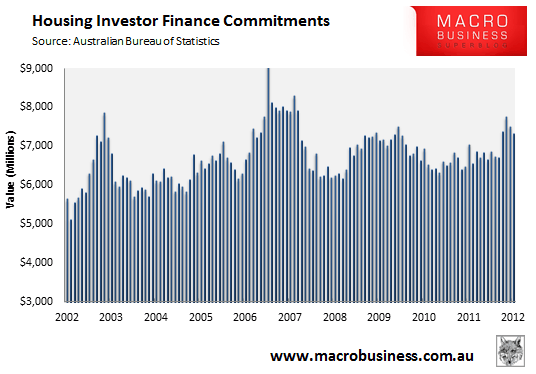 Overall, it's a fairly weak result that suggests that the mild momentum in mortgage demand that had been building since early 2012 has lost steam.
unconventionaleconomist@hotmail.com
Related Posts via Categories