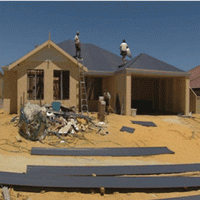 The AFR has a piece today aiming to look at the bright side of what appears to be a structural shift away from detached houses for consumers:
Australia's commitment to detached housing is waning, with apartments and townhouses comprising a record 41 per cent of all private dwelling approvals in 2012.

Overall Australian dwelling approvals rose just 1 per cent in 2012, to 152,000 homes. But apartment and townhouse approvals rose 9 per cent in the year whilst traditional detached housing approvals declined by 4 per cent.

MacroPlan chief economist Jason Anderson said a long-term structural change to higher density living was under way. "The positive momentum for medium- and high-density housing reflects the greater influence of Asian businesses and households on residential markets," he said.
It's certainly true that the recent data flow has not been kind to Australia's house-and-land developers.
Yesterday's dwelling approvals data, released by the Australian Bureau of Statistics, revealed that detached house approvals fell by a seasonally-adjusted -3.3% in the month of December and were -3.8% lower over the year. Moreover, house approvals are now running at levels not seen since the Global Financial Crisis, some -17% below the 30-year average in trend terms (see next chart).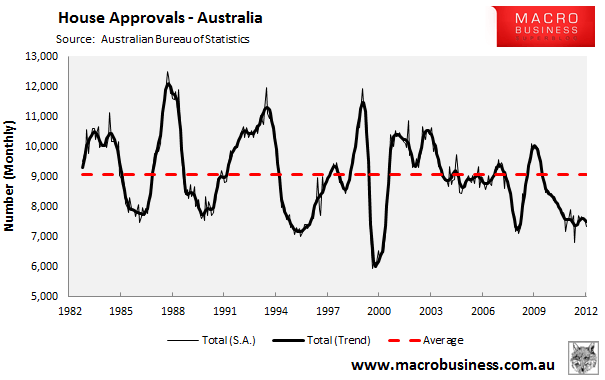 And the bad news doesn't stop there. Last week's new home sales data, released by the Housing Industry Association, showed that new detached house sales hit fresh 16-year lows in annual terms in all mainland states, except Western Australia (see next chart).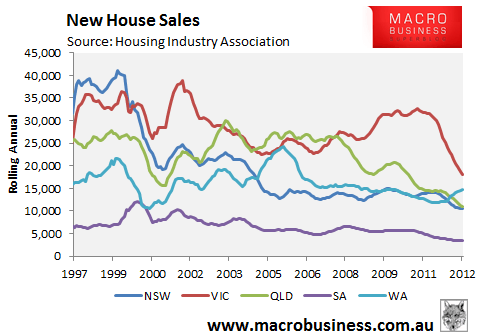 Finally, the gap between house approvals and new house sales appears to have widened in all mainland states, except Western Australia, suggesting that a glut might be developing in some of Australia's new house-and-land markets (see below charts).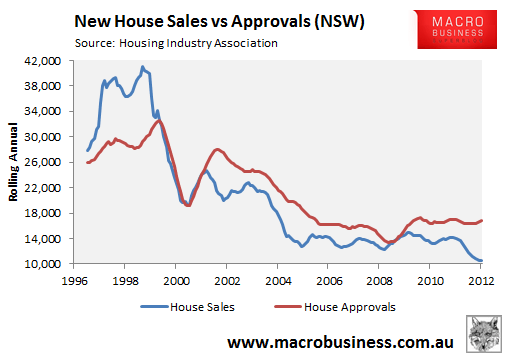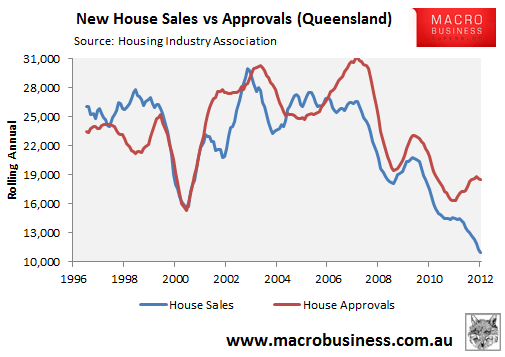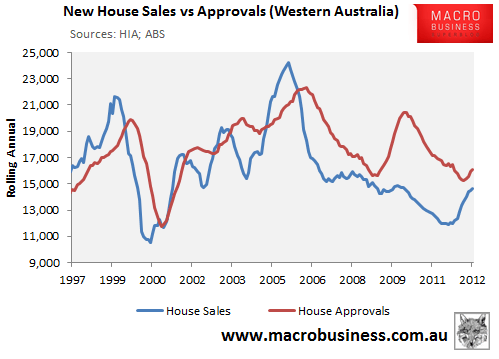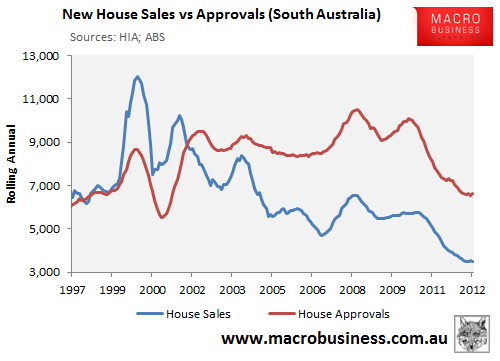 While the apartment sector is booming currently, the detached housing segment remains in the gutter, which is a worrying sign for construction employment as the mining investment boom reaches its peak later this year.
unconventionaleconomist@hotmail.com
Related Posts via Categories