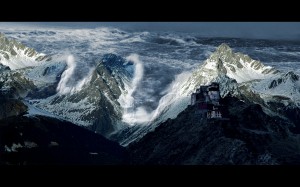 Here are the highlights of FMG's December quarter production report: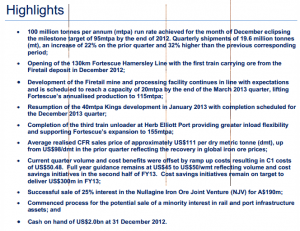 By year end that is another 100 million tonnes online versus two years earlier, all of India's fading capacity available from just one firm. When I wrote my 2013 forecast piece I was not aware that FMH had renewed its Kings push. Combined with Rio and BHP, that will be approaching 200 million tonnes of new capacity for 2014. And more again that year. With Brazil entering in a big way in 2015. I expect Indian capacity will also return by year end.  
It's a deluge.
Fortescue Metals Group Quarterly Report
There was an issue loading your timed LeadBox™. Please check plugin settings.