Well, now we know why iron ore has been falling. Chinese February data is awful with industrial production, fixed-asset investment and retail all missing big.
IP came in at 8.6% versus 9.5% expected: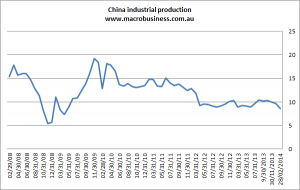 Fixed asset-investment came in at 17.9% versus 19.4% expected: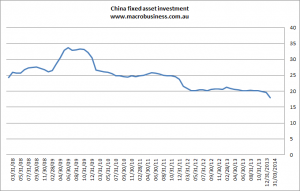 Retail sales came in at 11.8% versus 13.5% expected: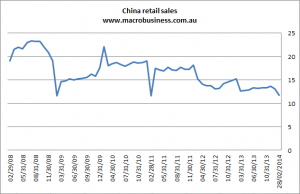 In short, China has slowed fast (even with the usual caveats of seasonal adjustments around Lunar New Year). So fast, in fact, that markets might react positively to this data on the expectation of stimulus.
The greatest concern is retail. It raises the specter of the Chinese being unable slow their industrial economy without slowing households as well. If that's true the only path to rebalancing is a hard landing, willingly or not.
Related Posts via Categories