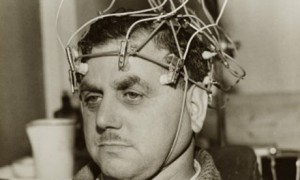 And following the happy take from Bloxo, here's the sober take from Stephen Walters at JPMorgan:
Today's December quarter private investment report was bleak; the spending outcomes were weak virtually across the board, with only firms' expectations of spending in the current fiscal year holding up. Spending cratered last quarter (down 5.2%q/q in real terms) and, worse, firms plan to slash investment spending in the year ended June 2015. So much for the hoped-for rotation in the sources of growth in the economy away from mining investment!
The data reveals that firms in mining continue to scale back their spending intentions, albeit more quickly than we had anticipated, while those outside the mining sector are treading water – at best. The planned large falls in spending in mining are swamping the slightly higher intentions elsewhere, with manufacturing still a dead-weight. The net result is that private investment will be a material drag on growth in the economy in the next fiscal year, at least and, the way things seem headed, probably much longer.

Indeed, the expected weakness in private investment in mining, which peaked above 7% of GDP last year, further highlights the need for other parts of the economy to step up and fill the widening "growth gap". Yes, investment plans outside the resources sector are starting to firm (if you look very closely), export volumes are rising (thanks mainly to the capacity expansion in mining), and there is lift in the interest-sensitive housing market. Phew! These, however, will be insufficient to replace the 4-6% point share of GDP likely to be lost from mining investment, depending on the speed of completion of existing work and the emergence of new projects. This means sub-trend growth and higher unemployment.

Falling public investment also will be a material drag on GDP growth from here. The Treasurer has been softening up voters for a large dose of "tough love" in the May Budget, which implies the fiscal drag over four years will be materially larger than the 2% points we currently forecast (based on the latest – but now outdated – estimates provided by Treasury in December). Again, this makes it all the more critical that other sectors of the economy step up – clearly, on today's evidence, this remains a work in progress.

On today's survey details, for the current fiscal year ended June 2014 which, admittedly, we now are half way through with this data, firms plan to spend a decent enough tally of $167 billion, a touch more than in the previous survey and our estimate of $166 billion. After adjustment for the usual estimation errors (based on firms' fifth estimate of their spending plans and using a five year average realization ratio), this implies a fall of only 1% from spending in the year ended June 2013. Ahem … that's the good news.

Indeed, much more importantly, today's survey included the first estimate of firms' spending in the fiscal year ended June 2015, and this outcome was dismal. The estimate landed disappointingly low at $124.9 billion, well below the JPMorgan expectation of $134 billion (there is no consensus forecast). After adjustment for the usual projection errors, the expected drop in spending next year is double what we anticipated at 13%oya, albeit from still elevated levels. If realized, this will be largest annual fall in the history of this survey!

By sector, unsurprisingly, the weakness in the forward looking estimates is concentrated in mining, with firms there expecting to spend 25% less than in the current fiscal year. Firms in manufacturing, or what's left of them, expect to slash spending again (no surprises there given recent announcements by all three major car makers that they will cease production in Australia by 2017), while firms in "other" sectors of the economy plan to spend a little more (just).

Last quarter's investment spending outcome also was cheerless; investment fell more than we had anticipated, further cooling our expectations for the GDP result next week. Spending in real terms plunged 5.2%q/q, the largest fall since the dark days of the global financial crisis in 2009. Outlays on plant and equipment cratered nearly 9% and spending on buildings and structures fell "only" 3.5%. This leaves investment over the year down nearly 6%oya, a larger fall prevented only by decent rises in earlier quarters.
For the RBA, today's data should start to ring some bells. Board members removed the implied easing bias last month partly because of growing confidence that the rotation away from mining investment as the (only) source of growth in the economy was taking place, helped by previous policy support. Today's data raises big question marks about the speed of this rotation, and also over whether removing the easing bias last month was prudent, after all.
Much closer to reality. Today's survey has more rate cuts written all over it.
Related Posts via Categories